China Netease Developer New TPS Game "Eclipse"Close Beta Testing singapore in Now.
The game is As a first of its kind 3D Anime Style Hero Survival Game, Eclipse Isle will bring you a brand new gaming experience. As for experiencing both "Battle Royale" and "Multiple Heroes" in the game, players can choose different heroes, search for ores to get weapons and skills and equip themselves to fight on the Isle.
• Test Date : 4/18 ~ 4/26 (8days)
• Test Type: Close Beta Test
• Supoort language: English / Chinese
• Test version Download Link :
https://www.taptap.tw/app/164628
• Testing Information From: (
Official Facebook
)
There are five events during this CBT for players to participate in:
1. Daily Sign-in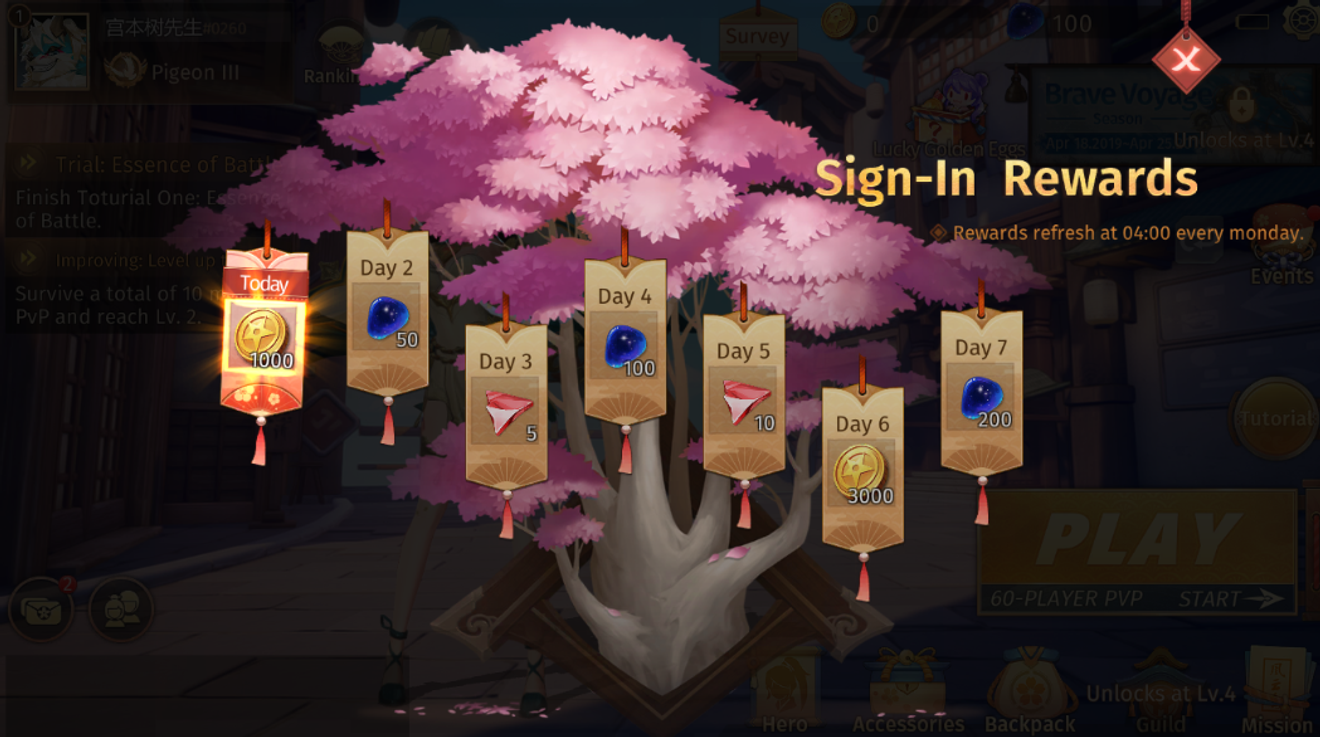 Event Time: Everyday
Event Details: Sign in Eclipse Isle each day during the test to get Light Jade, Star Coin and Shard. Rewards refresh at 4 am every Monday.
2. Hero Training Tasks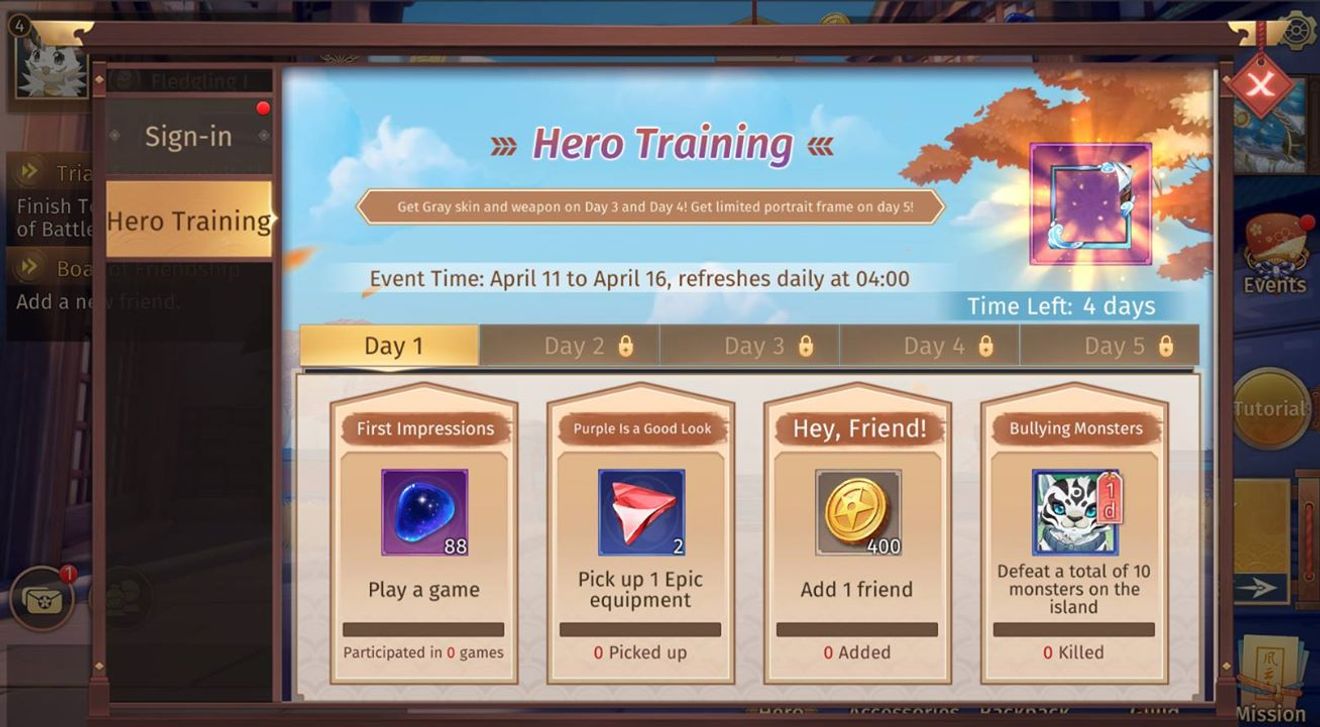 Event Time: April 20th–April 24th (GMT+8)
Event Details: Finish Hero Training Tasks to get generous rewards during the event. Get limited Gray weapon skin Red Ape on day 3. Get limited Gray skin Blazing Warrior on day 4. Finish all Hero Training Tasks to get portrait frame Set Sail.
3. Fairy Descent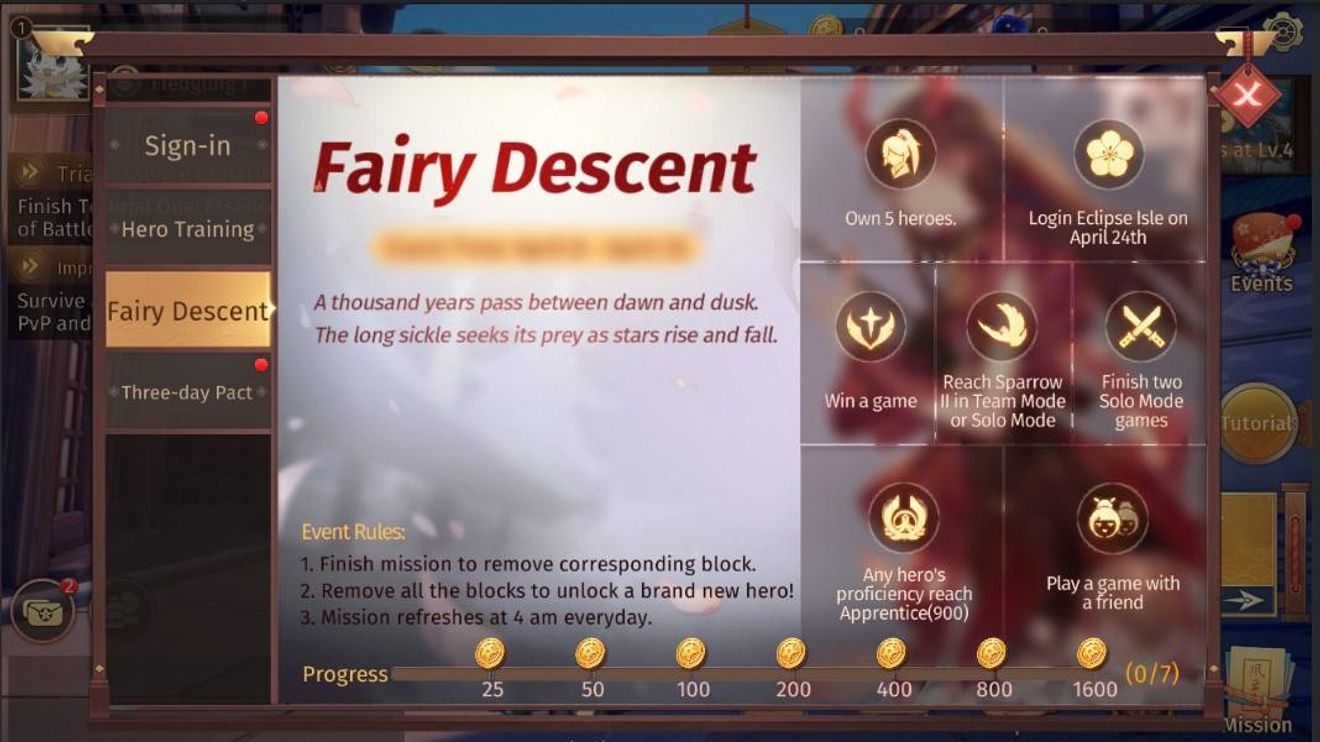 Event Time: April 18th – April 25th (GMT+8)
Event Details: Finish missions to remove corresponding blocks during the event. Remove all the blocks to get hero Twilight.
4. New Warrior 3-day Pact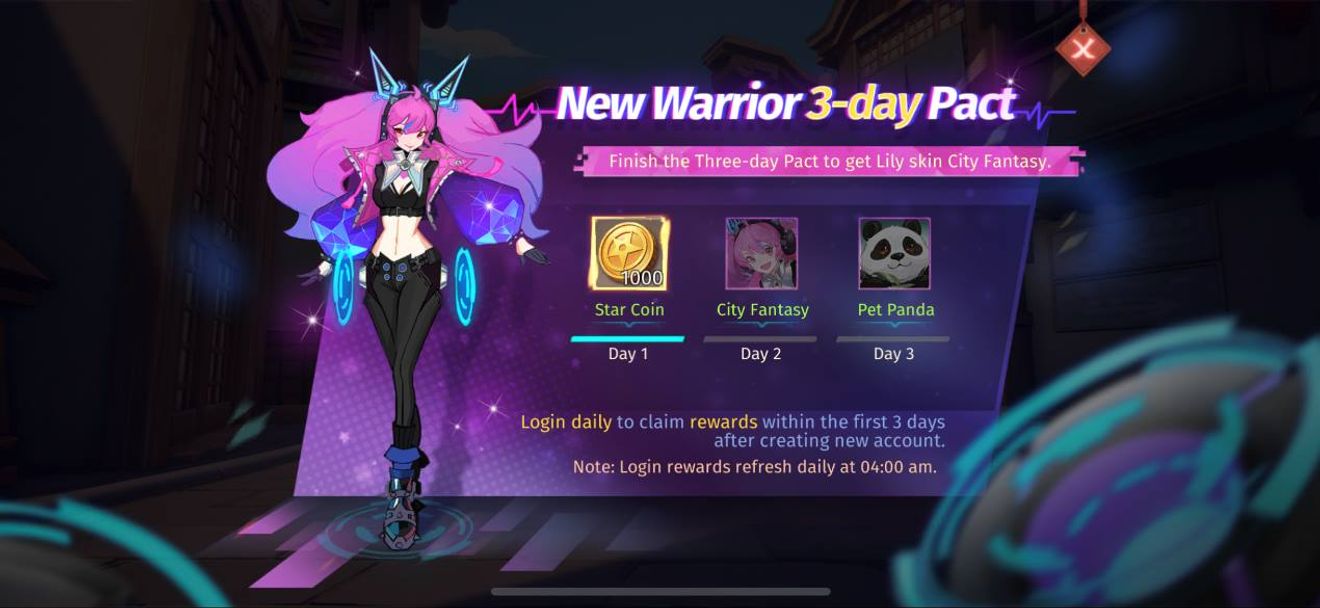 Event Details: Login each day within 3 days after creating new account to claim generous rewards. Get Lily skin City Fantasy on day 2 and pet Panda on day 3.
5. Lucky Golden Egg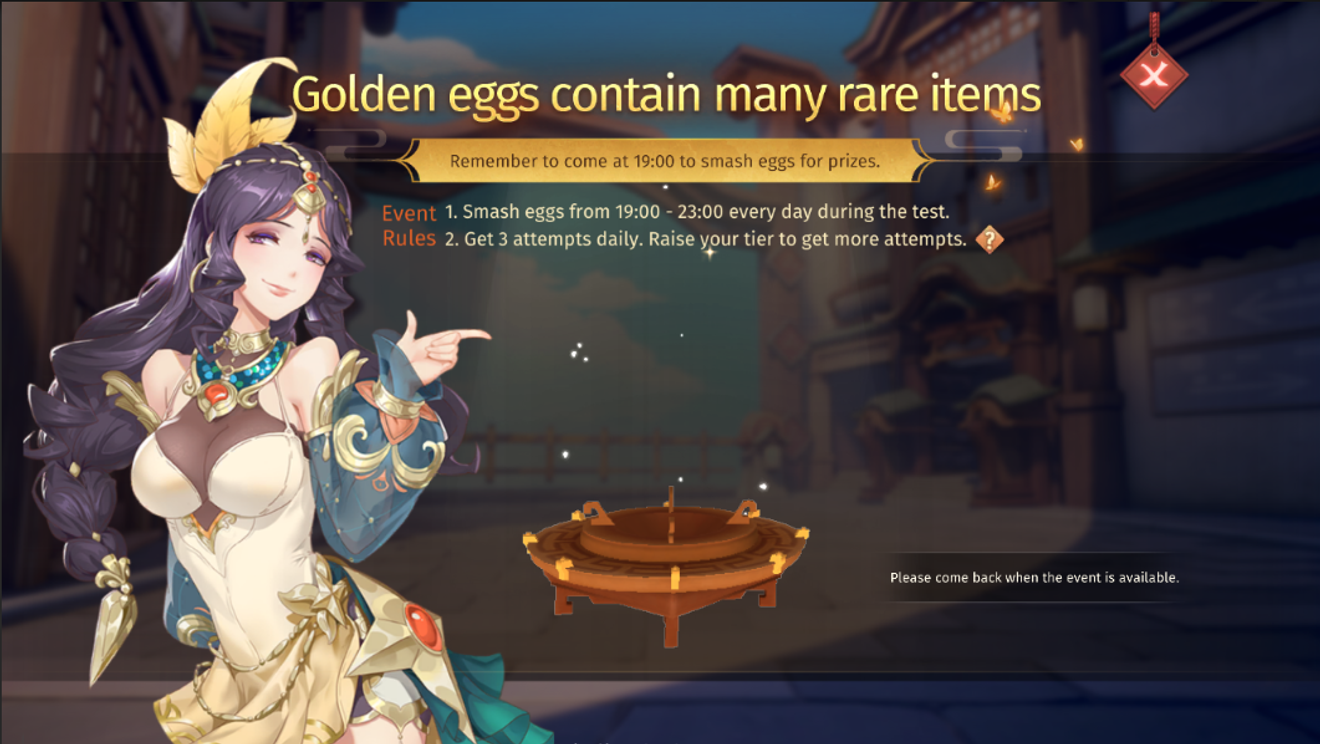 Event Time: Everyday
Event Details: Smash eggs every evening from 7:00 PM (GMT+8) to 11:00 PM (GMT+8) to get plenty of rewards including Star Coin, Light Jade, Shard, Drake weapon skin Champion Gloves, Whisper weapon skin Defense Staff, Lily weapon skin Ceremonial Drumsticks, Zephyr weapon skin Ninja Board.