You are cordially invited to the A.C.E. Challenge.
PUBG Mobile
's latest Royale Pass is here!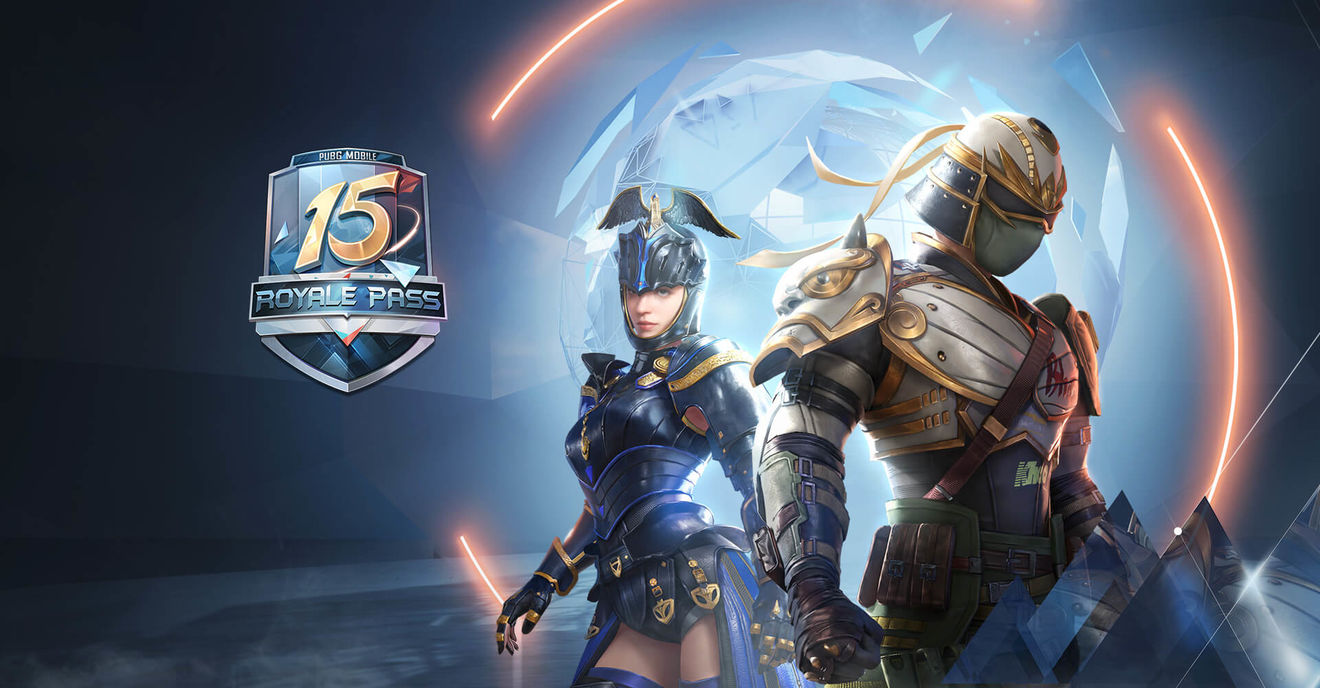 ▿ Watch this Story Trailer ▿
[Royale Pass Price]
Free Royale Pass: Open to all players. Earn Royale Points from missions, items and crates to rank up and collect rewards. Collect Free Rewords (Also available to Elite Pass holders).
Royale Pass Elite: Costs 600 UC. After purchase, players will get better rewords and rank up foster via elite missions. Immediately get 4000 UC worth of rewards.
Royale Pass Elite Plus: Includes everything in the Elite Pass. You also get 25 ranks unlocked instantly, at 40% off the Elite Pass offering. Immediately get 10,000 UC worth of rewards.
[S15 Royale Pass Rewards]
There's a whole lot of cosmetic rewards in the PUBG Mobile Season 15 Royale Pass for players to enjoy.
With 100 ranks to grind through, there's a tonne of new cosmetic items, such as character skins and emotes to unlock. One caveat here is the free PUBG Mobile Season 15 Royale Pass tops at out at rank 60, so you will need to purchase an Elite Pass for the last 40 ranks.
Below are the rewards from Rank 1 to Rank 100.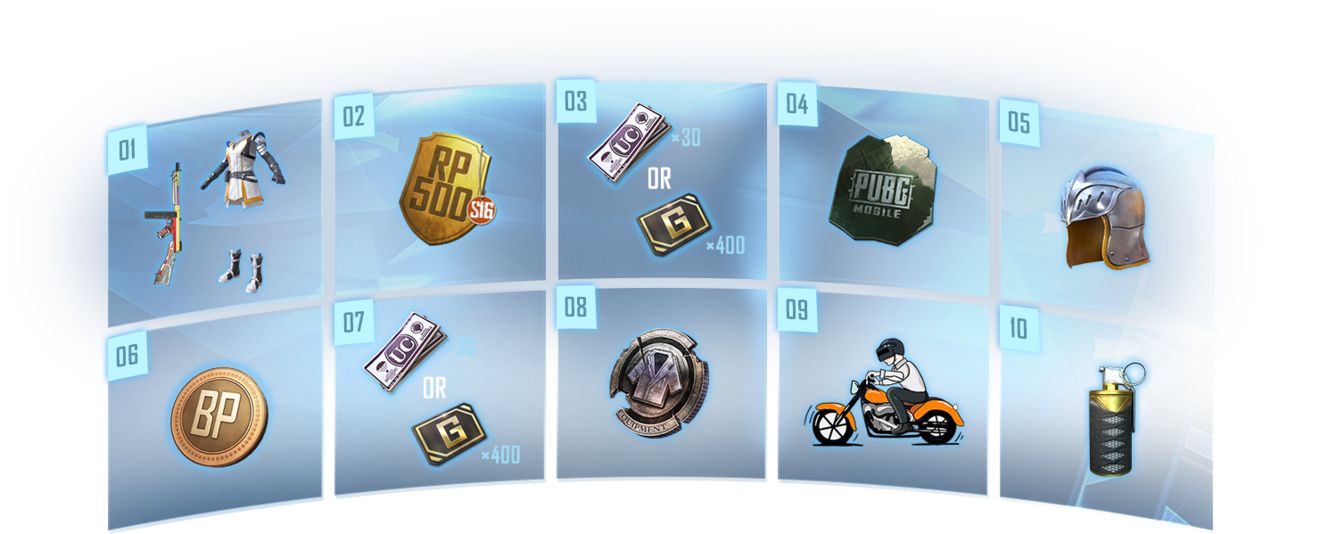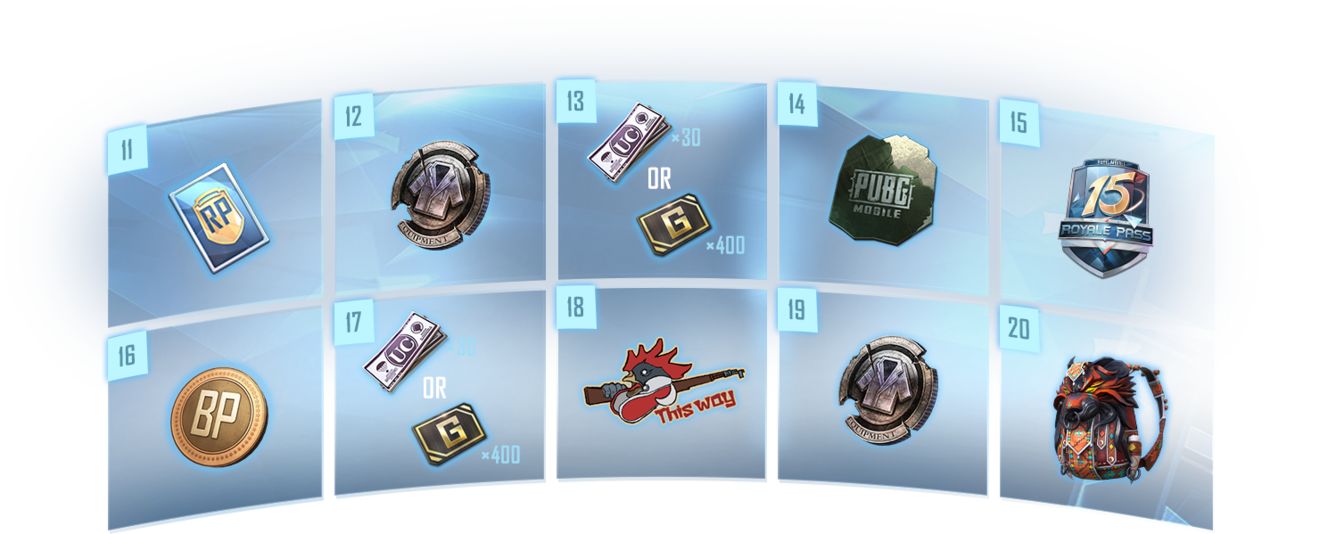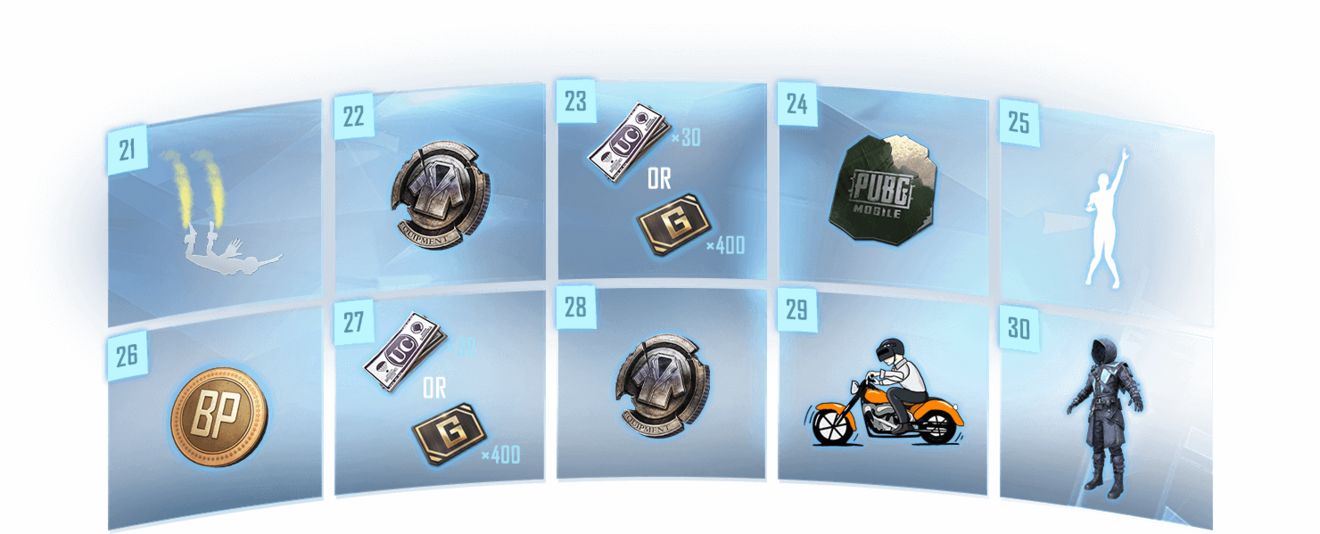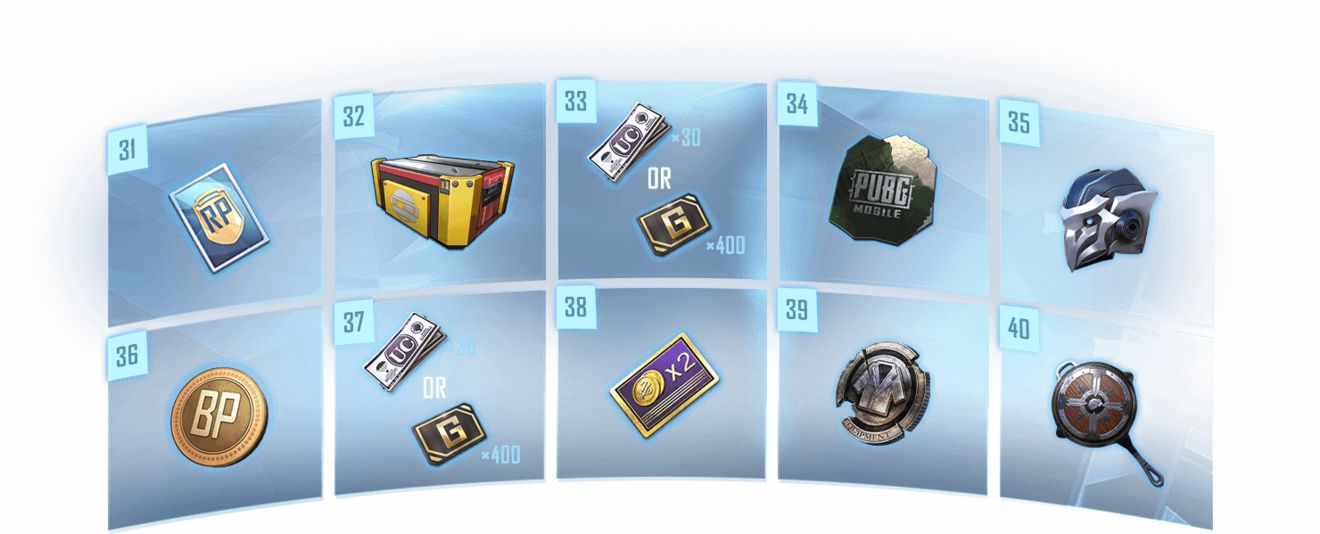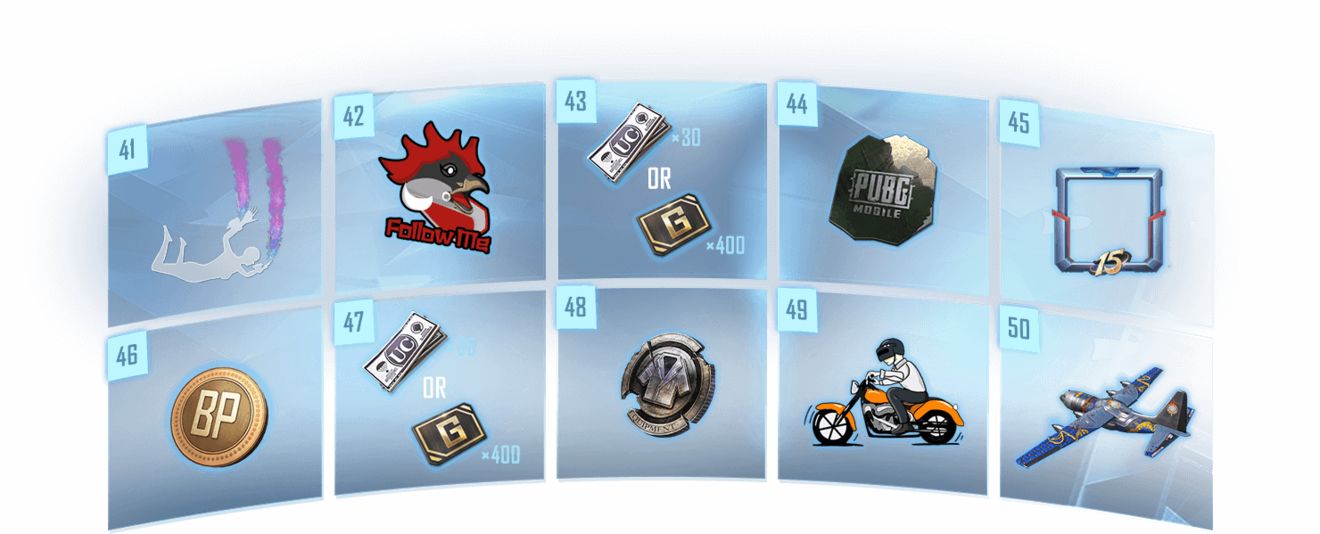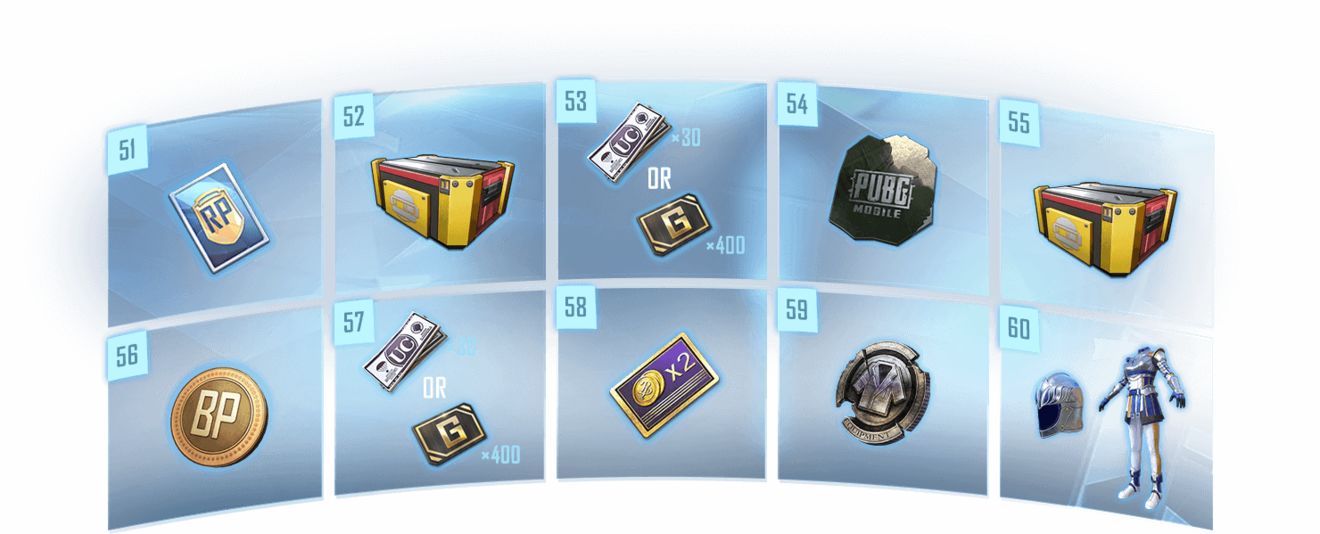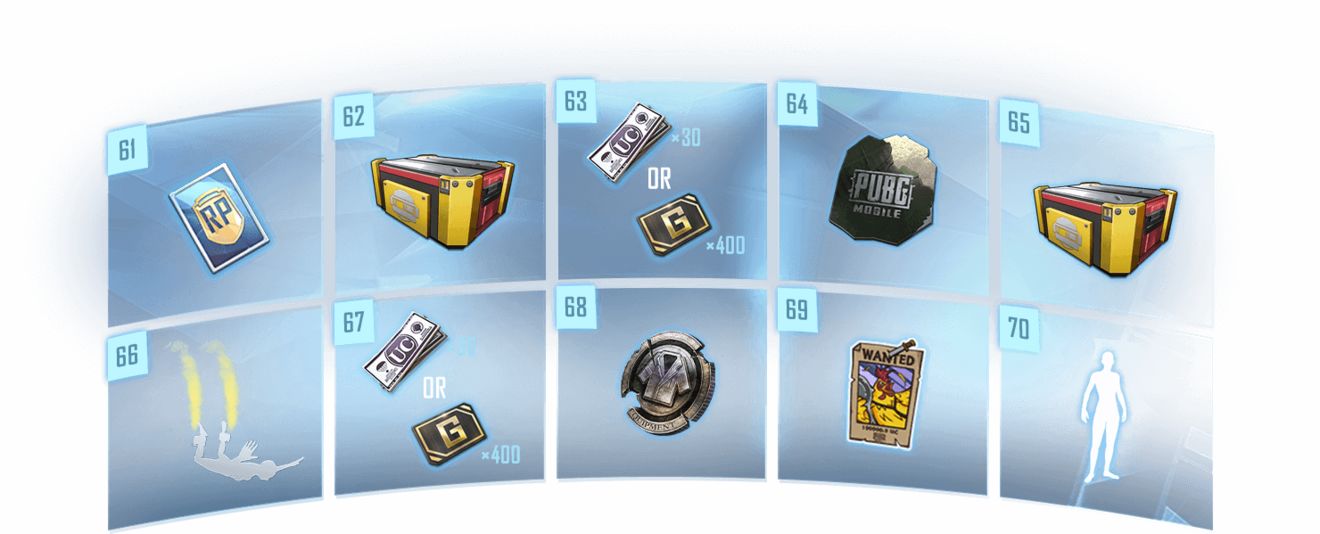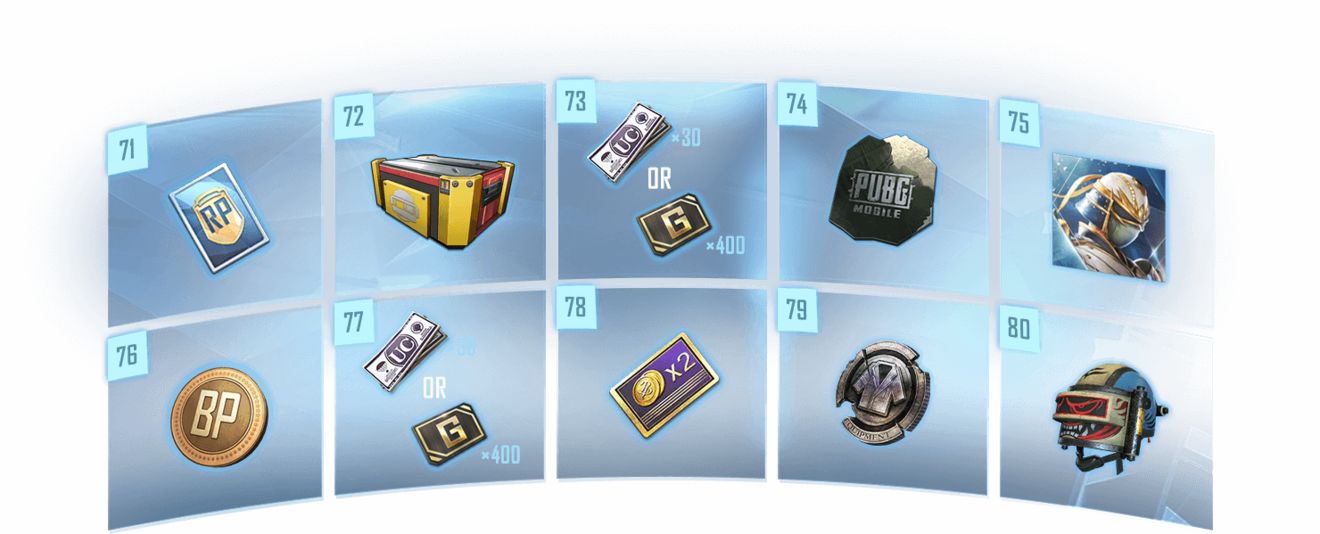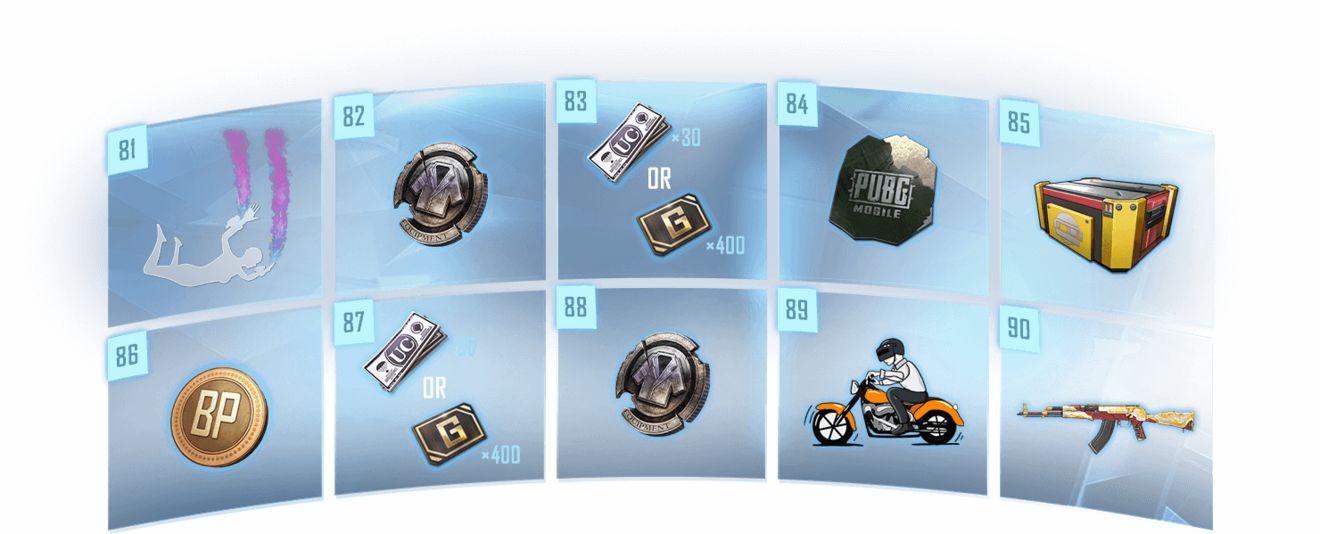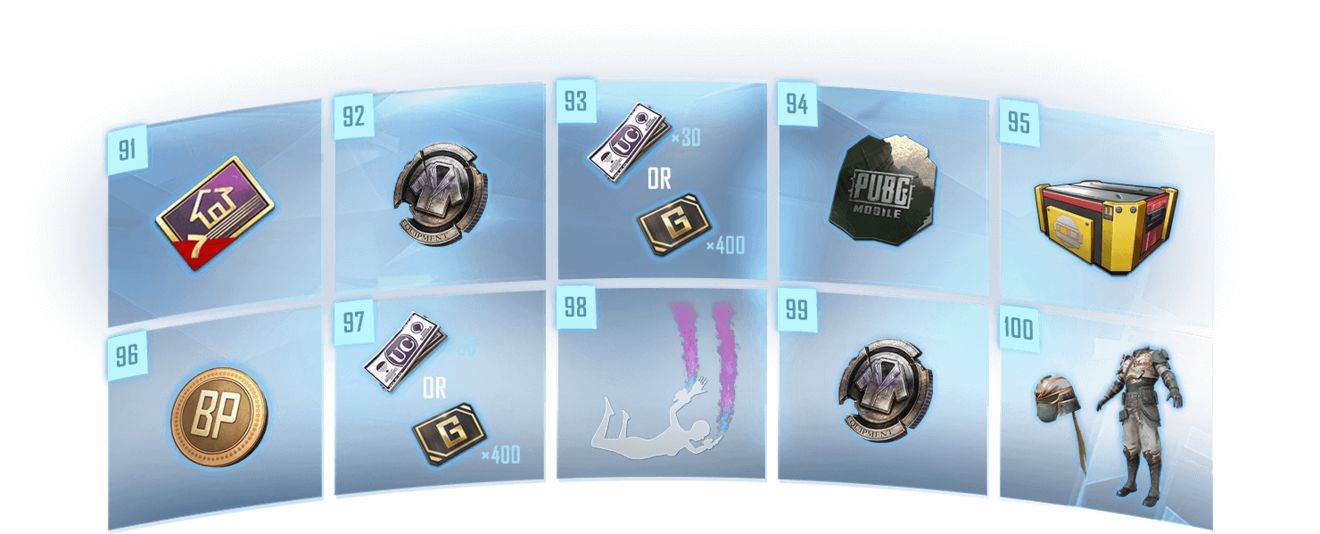 Stealth, speed, smarts, and style! You'll need all of these attributes and more to conquer Royale Pass 15!
More videos here:
∙
PUBG MOBILE - Royale Pass 15 Available Now
∙
Pink Plume & Black Racecar Knight Outfit
∙
PUBG MOBILE - Mountain Dew Event Trailer