Call of Duty Mobile
Season 10 has been here for a while. Here is an overview of the new season, in case you missed it.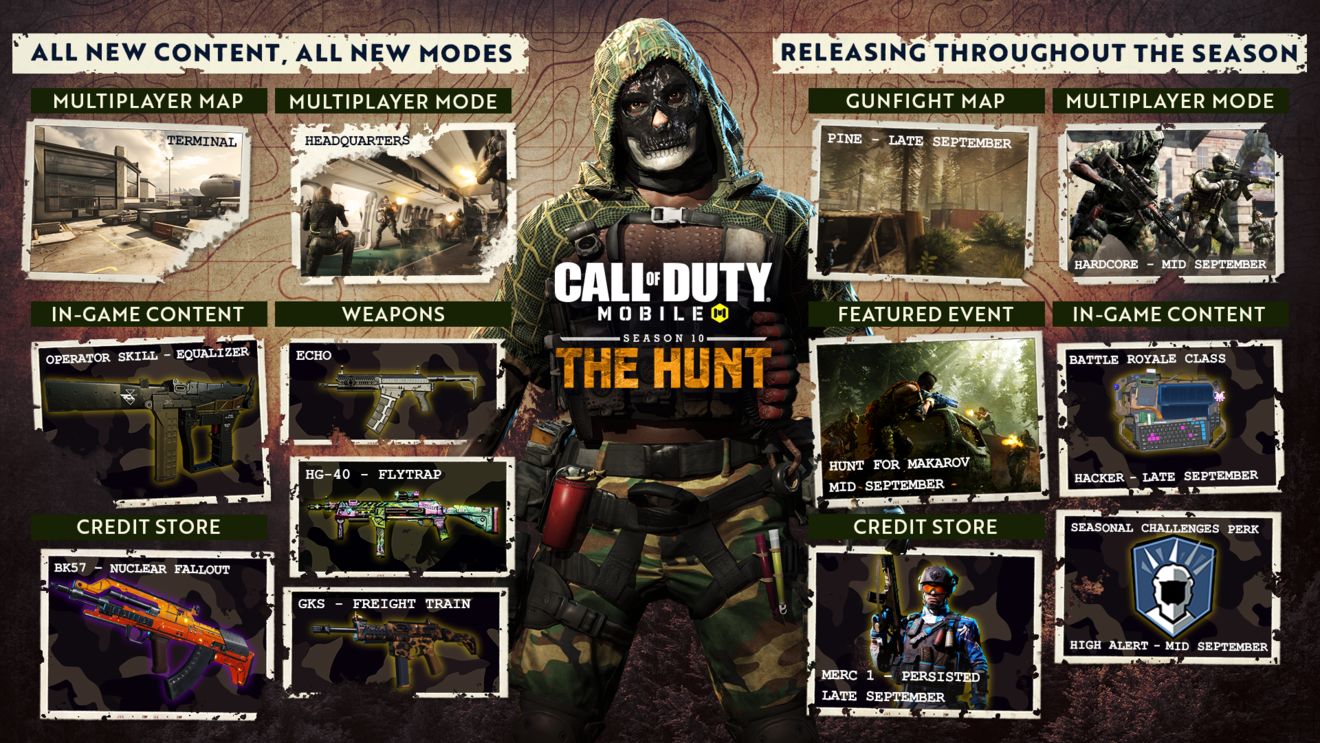 Here is the full look at most events currently running or coming soon to
COD Mobile
:
∙ 9/10 - 9/24 ~ Headquarters Mode (MP)
∙ 9/10 - 9/27 ~ Terminal 24/7 Playlist (MP)
∙ 9/17 - 9/23 ~ Battle Royale Warfare Mode
∙ 9/18 - 9/24 ~ 10v10 Collection Playlist (MP)
∙ 9/18 - 9/24 ~ Gun Game Moshpit Playlist (MP)
∙ 9/18 ~ Two New Seasonal Challenges released
(New Perk available through the Vigilance challenge)
∙ 9/18 - 10/01 ~ Hunt for Makarov Event
*All Dates UTC
Hunt for Makarov Event
First major event for the season is now here – the Hunt for Makarov. This event follows in the wake of S9's Finest Hour event by giving you a map to explore and some straight-forward ways to collect the Explore Points you'll need to uncover it all and find Makarov.
All you need to do is play any MP or BR matches to acquire explore points and then head back to this featured event to uncover areas and grab new rewards, like the M4 – Feral Stalker blueprint. If you are a Battle Royale enthusiast, there are also hidden pieces of Makarov's photo to collect there, which will give you a unique reward if you find them all. Get a quick overview of the event below!
Seasonal ChallengesPoint Blank
This hefty eight-part seasonal challenge is by far the most challenging of these two, but with that extra challenge comes over a dozen rewards! As per usual we have credits and Battle Pass XP mixed in with specific items, and to acquire them you'll need to use and get kills with a variety of different weapons including some closer quarters one like the Cordite and Echo. Here are the main rewards:
∙ (Uncommon) RPD – Pelt
∙ (Uncommon) Cordite – Plated green
∙ (Rare) Charm – Tasy Treat
∙ (Rare) Sticker – Kick Back
∙ (Rare) Cordite – Iridescent
Vigilance
This four-part seasonal challenge is pretty simple and straight-forward as long as you are up to the challenge of getting some kills in Multiplayer with sniper rifles and a few specific perks equipped. However, to get all of the rewards you'll have to unlock the new High Alert perk, which is one of the first rewards you unlock, and then also get kills with it equipped. Here are the main rewards:
∙ (Uncommon) DL Q33 – Pelt
∙ (Uncommon) M21 EBR – Plated Green
∙ (Rare) Calling Card – Thermal Marksmen
∙ (Common) Perk – High Alert
10v10 Mode
This chaotic and action-packed mode is back by popular demand! This relatively new mode, which launched in Season 9, has been in high demand despite it being frequently available through limited-time playlists. It has returned until September 27th (UTC) and as a part of a 10v10 Collection Playlist.
Make sure to jump in and utilize it as much as you can to level up weapons in Gunsmith and complete any seasonal challenges that are benefited by constant action, like the new Point Blank challenge.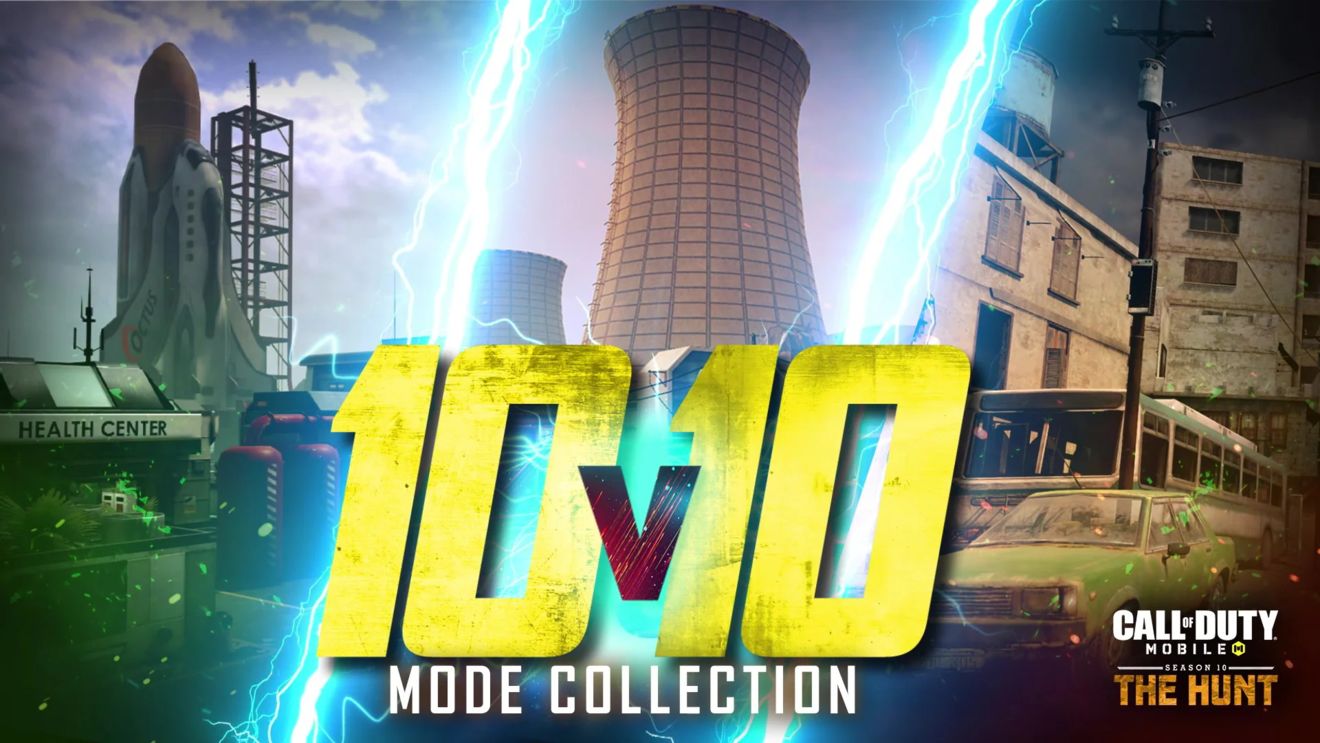 Honey Badger Draw
Call of Duty®: Mobile - Honey Badger Draw
Now with the new Honey Badger Draw, a non-typical approach that mixes both military spec with some light-hearted and fun designs. This one is full of uniquely forest themed weaponry, gear, and a character. You can acquire the HBRa3 - Swarm, a weapon just oozing with potential (and bees), mountaineering themed more solid: Golem - Black Forest, the PDW 57 - Beekeeper, Charm - Hive, and much more. Check out the HBRa3- Swarm's unique kill effect in action:
More videos about
COD M
Season 10 here:
CALL OF DUTY | WORLD CHAMPIONSHIP 2020
Call of Duty®: Mobile - Season 10 Events