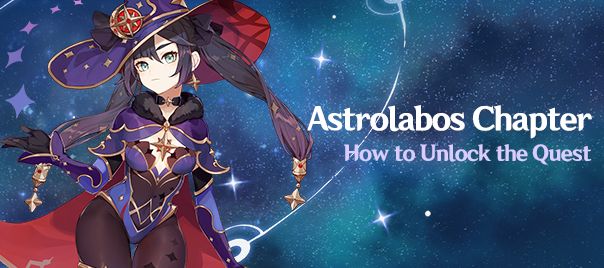 Dear Travelers,
The Astrolabos Chapter is about to unfold!
Once Travelers have reached the required Adventure Rank and completed the prerequisite quests, they may use a Story Key to unlock Mona's story quest, the Astrolabos Chapter.
Travelers can obtain Story Keys by completing Daily Commissions. 1 Story Key will be granted for every 8 Daily Commissions completed.
〓Quest Start Time〓
Available after 2020-10-26 04:00:00, with no time limit
(Server Time)
〓Story Quest Page Unlock Criteria〓
Adventure Rank 26 or above
〓Astrolabos Chapter Unlock Criteria〓
Adventure Rank 38 or above and have completed the quest "The Darknight Hero's Alibi" of Noctua Chapter: Act I
Note: Different servers do not have the same server times. Travelers, please take note of the difference between server times and the time in your own time zone as follows:
America: UTC-5
Europe: UTC+1
Asia: UTC+8
TW, HK, MO: UTC+8