Your location:

TapTap Video Upload Service Criteria
TapTap Video Upload Service Criteria
By usingTapTap's video upload service, you agree to these rules.
You understandand agree with:
1. You promisethat the video you upload is fully copyrighted or has been legally licensed or self-produced
and does not infringe on the legal rights of any third party.
2. The videoyou upload shall not include:
(1) Violatenational laws, endanger national security and unity, social st
abi
lity, public
order and morality, social morality, insulting, slander, obscene or containing
any sexual or sexual suggestiveness, bloody and violent content.
(2) Contentinfringes on others' legal rights such as reputation, portrait rights,
intellectual property rights, trade secrets.
(3) Involvingthe privacy, personal information, or data of others.
(4)Harassment, advertising information, and spamming.
(5) Otherinformation that violates laws and regulations, policies, public order and
morality, social morality or interferes with the video's regular operation and violates
the legitimate rights and interests of other users or third parties content.
3. The videoyou upload must be related to the game, and the worthless video will not pass
the audit. For all kinds of game trial, game PV, game original sound and other audiovisual
programs, the program content should conform to the relevant provisions of the
management of Internet audiovisual programs. And shall not forward the
self-made current affairs audiovisual news programs uploaded by netizens.
4. The contentof the video you upload must have relevance to the main post published. If
there is no associated video, we will delete the post.
5. After thevideo you upload is published on TapTap. It is considered to allow TapTap to
recommend, use, and edit descriptions on TapTap and cooperative promotion
channels.
6. You willbear all legal responsibilities for any disputes caused by your upload
behavior.
7. The videoyou upload must not contain TapTap logos or other competing logos.
8. Once youruploaded video is found to contain the content described in Article 2 and 6
above, TapTap has the right to intervene by deleting the video at any time
without notice, including but not limited to delete the video, permanently ban
the account. Please consciously comply and maintain a good Internet
environment.
You also needto agree to the following rules when using TapTap's video upload service.
Title,description
Please do notfill in a title or description that is meaningless, has nothing to do with the
content of the video, inflammatory, or provocation, as we will delete the video
and permanently ban the account.
Cover Image
The coverimage's content should be relevant to the video content. Suppose the cover
image deviates too much from the video content or violates TapTap community
regulations. In that case, it will be automatically replaced with a random
screenshot of the video in the script.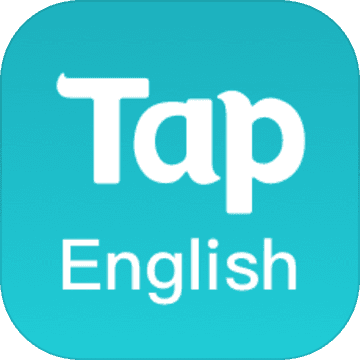 English Discuss
5.1K Follow
Successfully removed from sub-group
Failed to remove from sub-group
trans('interface.word.success')
Tips
Please log in before operation
Please enter the SMS verification code

SMS verification code has been sent to+86xxxxxxxxxxxx
Resend after 59 seconds

Resend
Please enter the verification code

Verification code has been sent to
Resend after 59 seconds

Resend
Import File
Select the file you want to import
The maximum file size is 20 MB. docx and md type supported
()
Uploading successful. Analyzing file…
Currently, only local images can be inserted into documents. Some text types, such as list and hyperlink are not supported. Please confirm your image and text content.