Your location:

PUBG Mobile (KR) March Update Patch Notes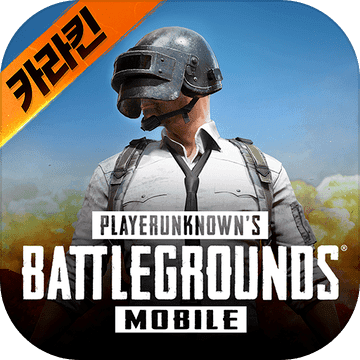 PUBG
Action
FPS
Online
Battle Royale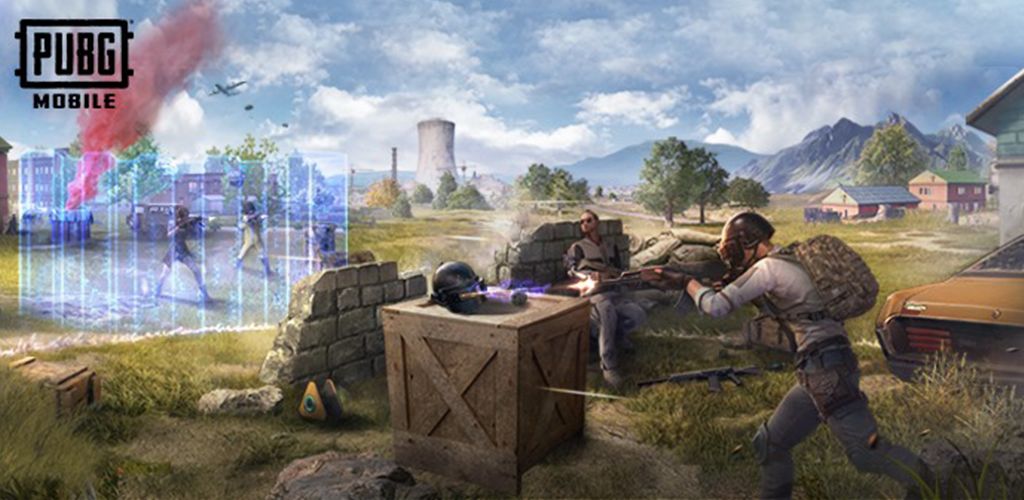 PUBG Mobile (KR) March Update Patch Notes
PUBG Mobile
(KR) March update will launch on March 9. Read the full patch notes!
3rd Anniversary Music Theme Mode
Erangel 3rd Anniversary Music Theme Mode is being added!
You can enter this mode by selecting the check box in Erangel Map.
Music Hero Skill

-When entering the starting island, you can select one of the following 3 hero
abi
lity.
1) Hacker Power 2) Guardian Power 3) Survivor Power
-Hero ability starts from stage 1, and you can level up by collecting 'cassette tapes' from all over the map.
-When you level up, you can acquire up to 2 passive skills in addition to the existing one.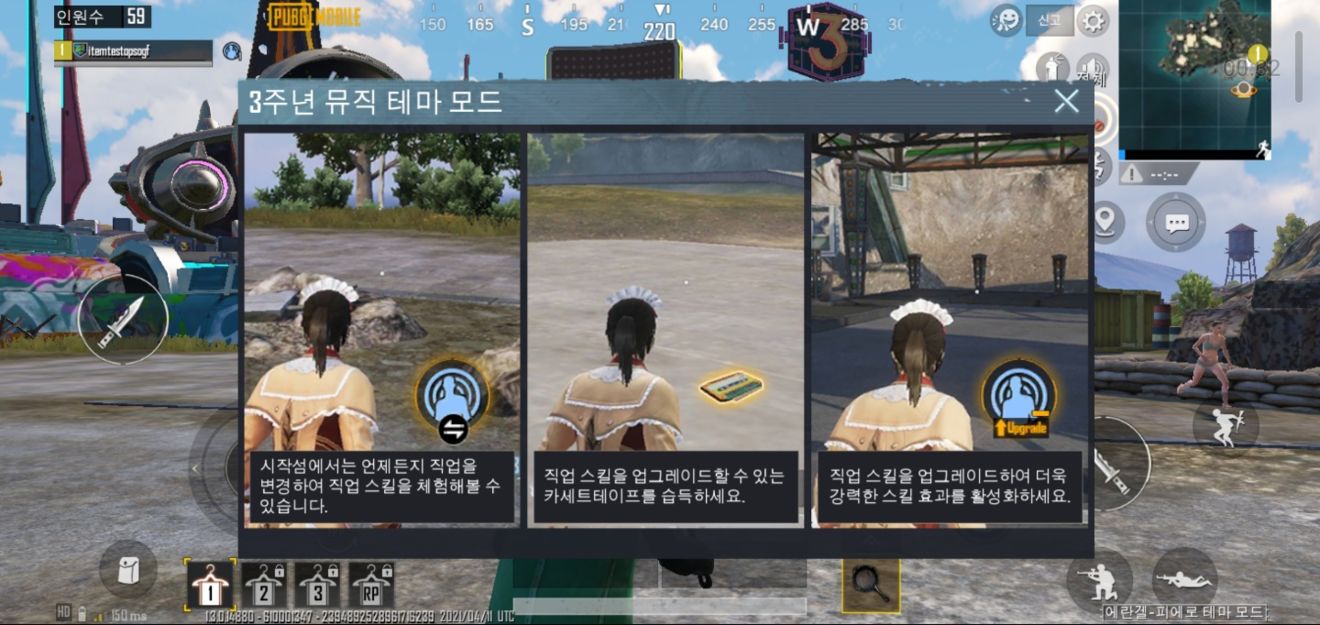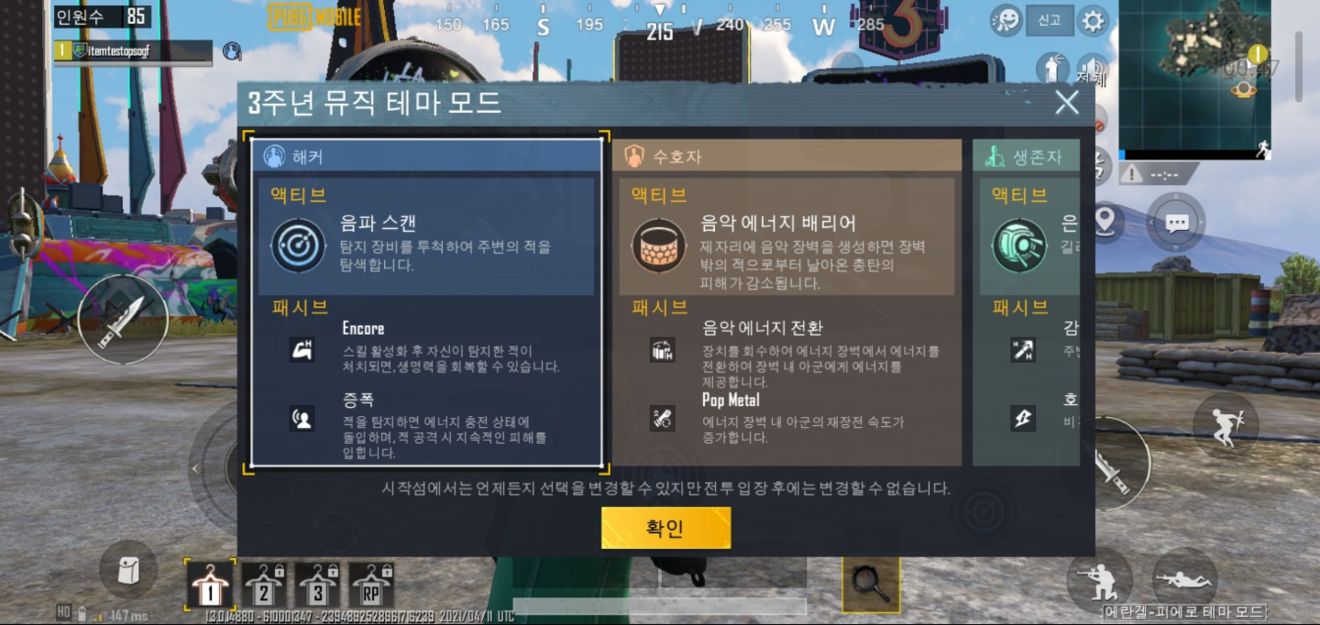 DJ Square

You can meet 'DJ Square' in the battlefield where bullets are raining.
-DJ Square also appears on the starting island.
-DJ Square is displayed as an icon on the minimap.
-Various kinds of music are played in the DJ square. ( *Played music will be released sequentially.)
-You can dance at the DJ Square Stage.
-You can enjoy rhythm games in the mini-game zone.
-You can also enjoy gyro jumping.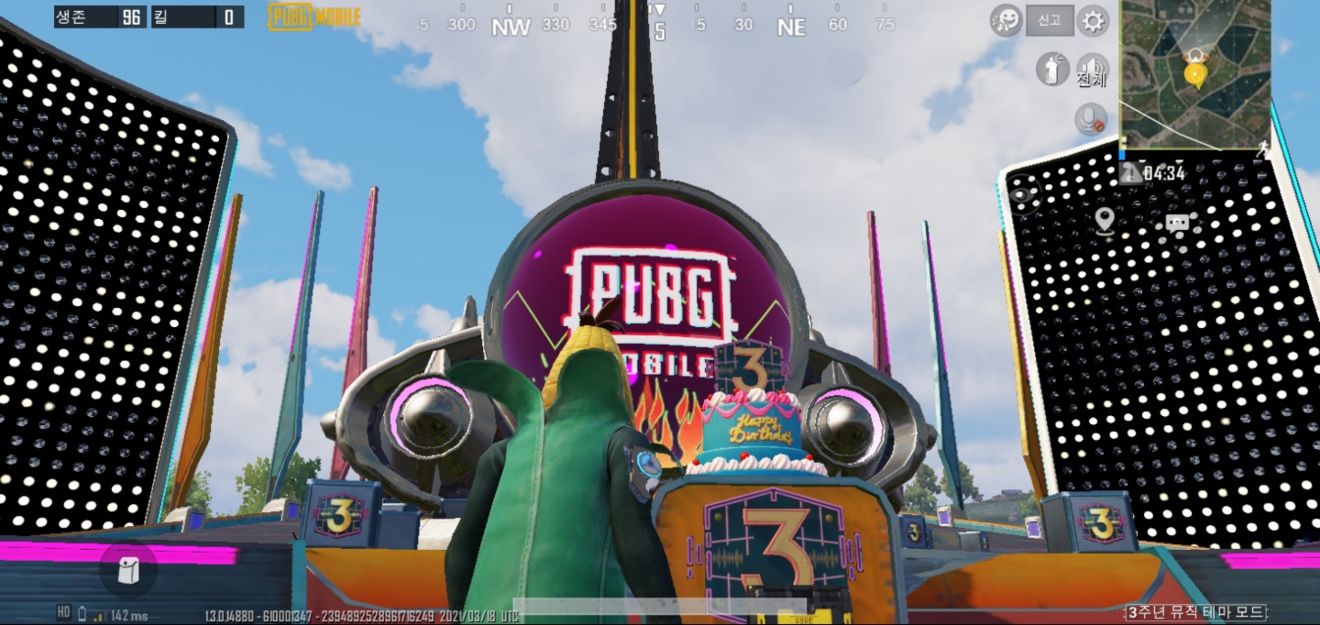 New Sniper Rifle-Mosin Nagant

Mosin Nagant, a new sniper rifle, will be added.
-Mosin Nagant Sniper Rifle can be obtained from Erangel and Vikendi.
-SR-related parts can be installed
-Similar in power to Kar98k, but has a slightly faster shooting speed and a little less power reduction compared to distance.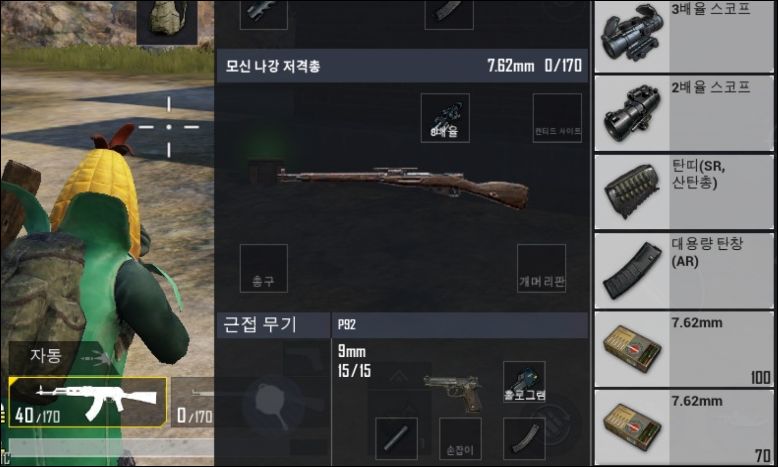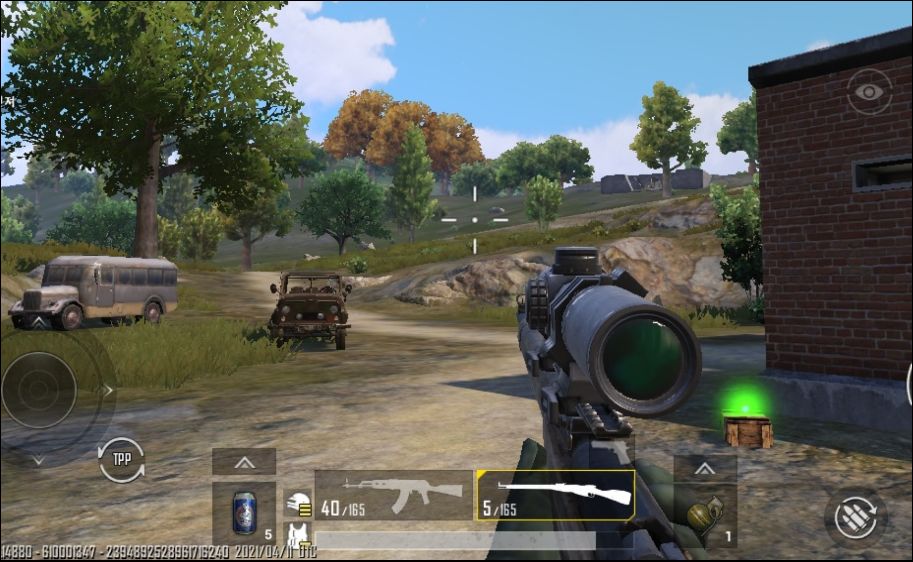 Motor Glider
Now you can fly freely in the sky!
Take a motor glider and explore a new route!
-Appears only on Erangel and Miramar maps
-Up to 2 people can board
-In the
coc
kpit, you can only control, and in the auxiliary seat, you can shoot with a gun.
-A fuel tank is required to operate the motor glider.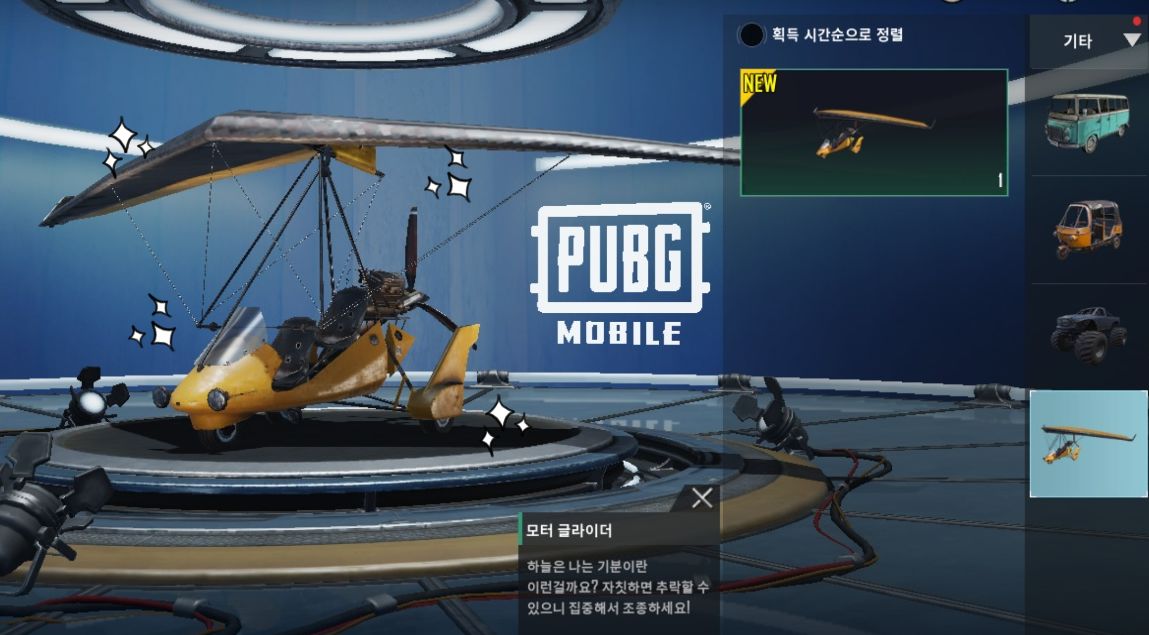 Light Package Function (*for AOS users)

-Select 'Light Resource Package' for low-end device users and' HD Resource Package' for high-end device users.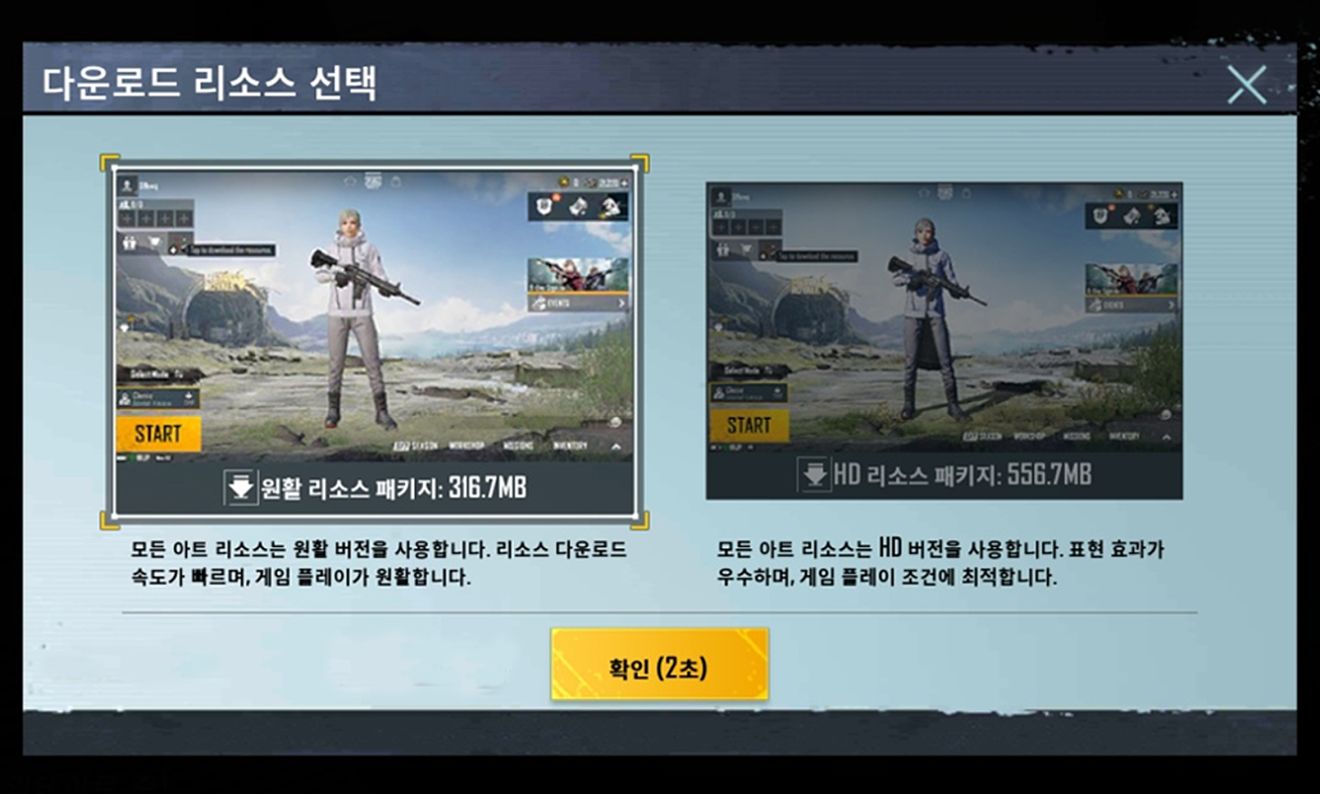 Basic experience improvement

-Simplified sensitivity correction: Users can directly adjust the sensitivity by calling the sensitivity adjustment screen at the
training ground.
-Hide Helmets in Battle: When adding and setting the [Hide Helmet During Battle] function in the lobby warehouse exposure
setting, the helmet is only hidden from the user and the helmet is displayed to other users.
-MK14 sound improvement: Improved firearm percussion sound.
-Improvement of the phenomenon that the screen tilts when the scope is open: The issue where the camera screen tilts
within the training ground/playground has been improved.
-Added blue bloodstain effect: Blue bloodstain is added to the bloodstain effect.
-Light package (*for AOS users): You can manage capacity by downloading only necessary resources through the light package function.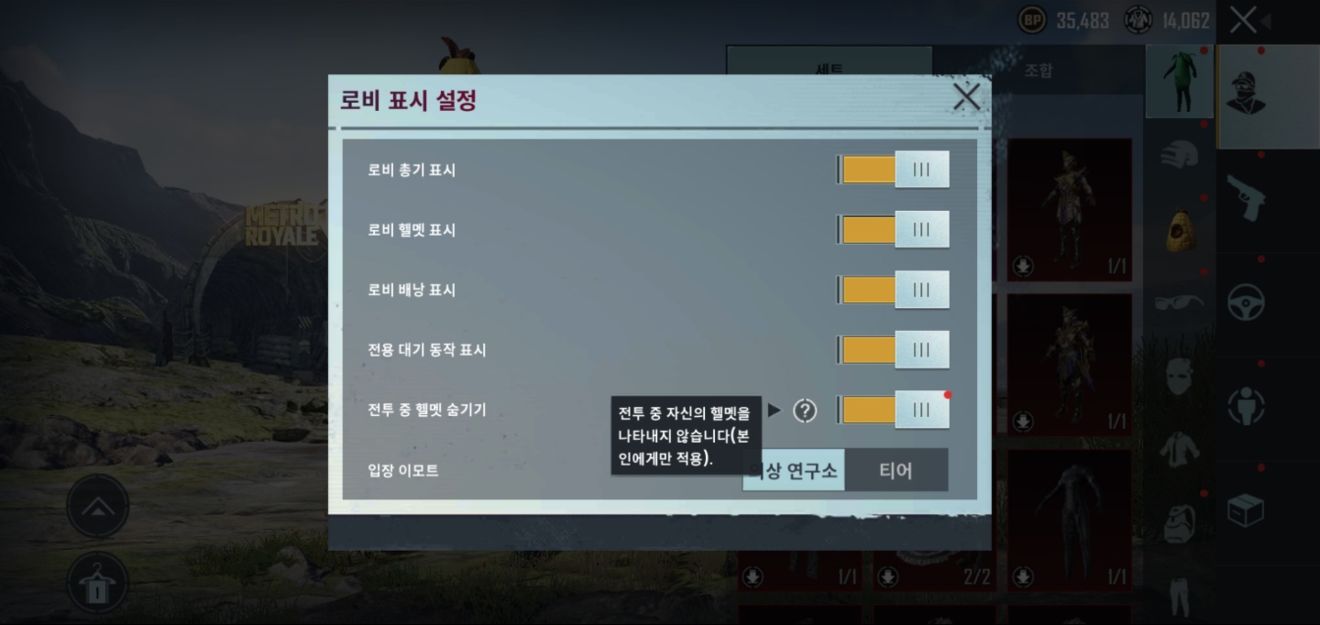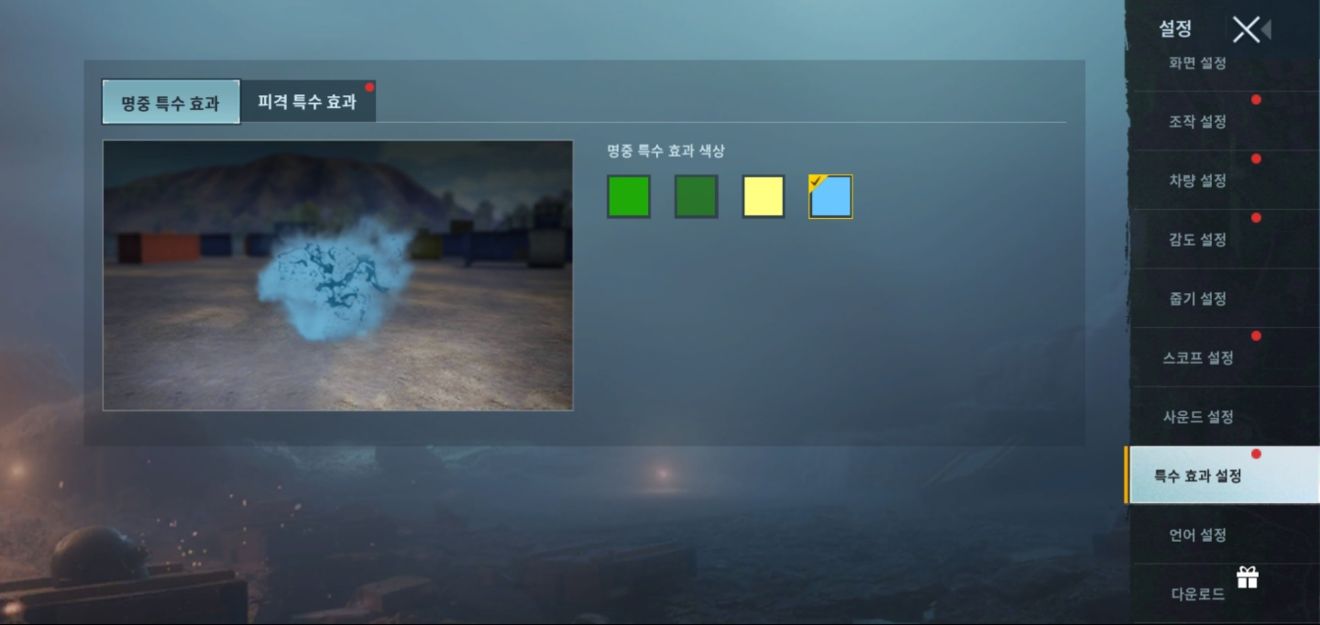 Metro Royale Renewal


-A new chapter [Metro Royale: Uncover] opens with the 3/9 update
-User ranking/fame reset after opening a new chapter
-New service rewards released
-Get off some monsters and Tihar rifles on the map
-Elite enemies are put into the battlefield during the match, and high rewards can be obtained by killing them.
-A1 and equipment balance adjustment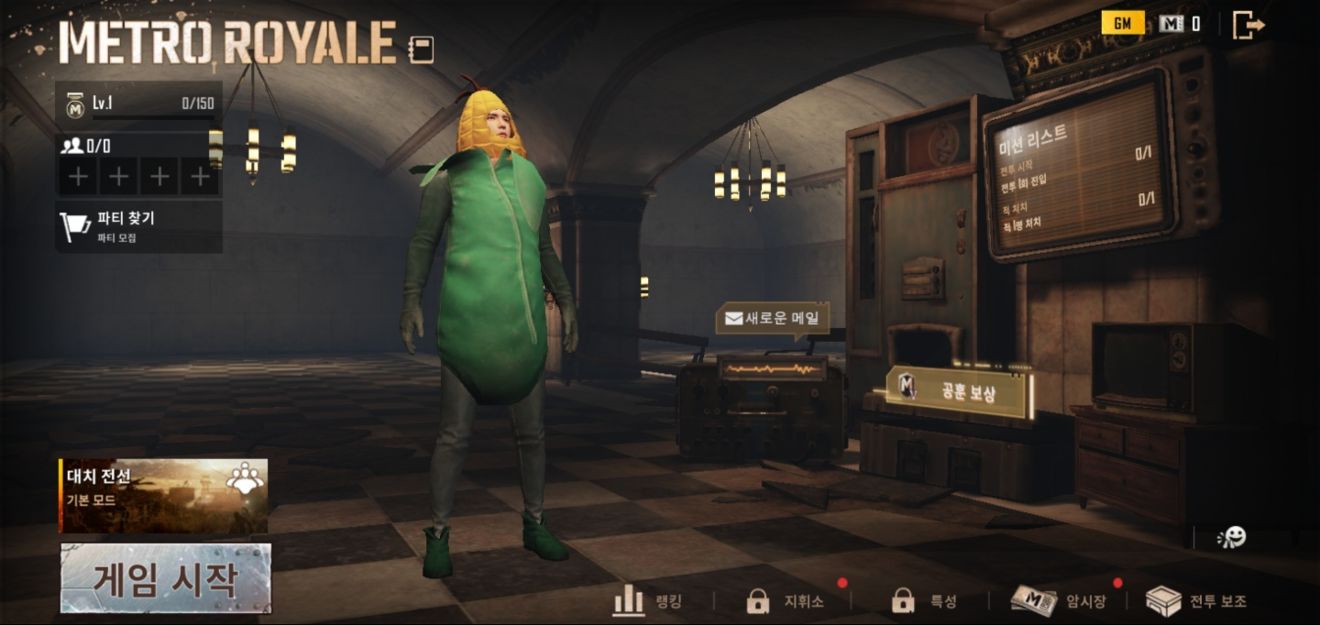 3rd Anniversary Music Theme Open in Playground


-Playground plaza is replaced by DJ plaza
-DJ stage, rhythm game, gyro jump, etc. are provided at the DJ square.
-Randomly play new DJ songs and classic songs/PUBGM theme songs/BP EDM songs, etc.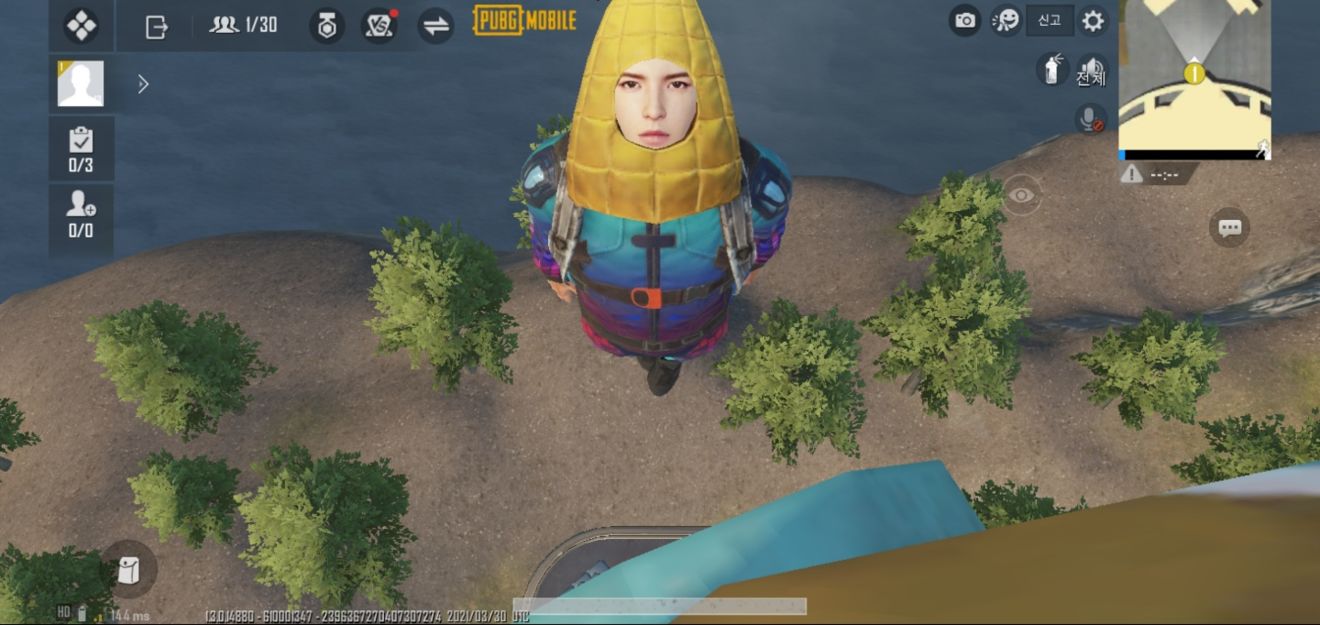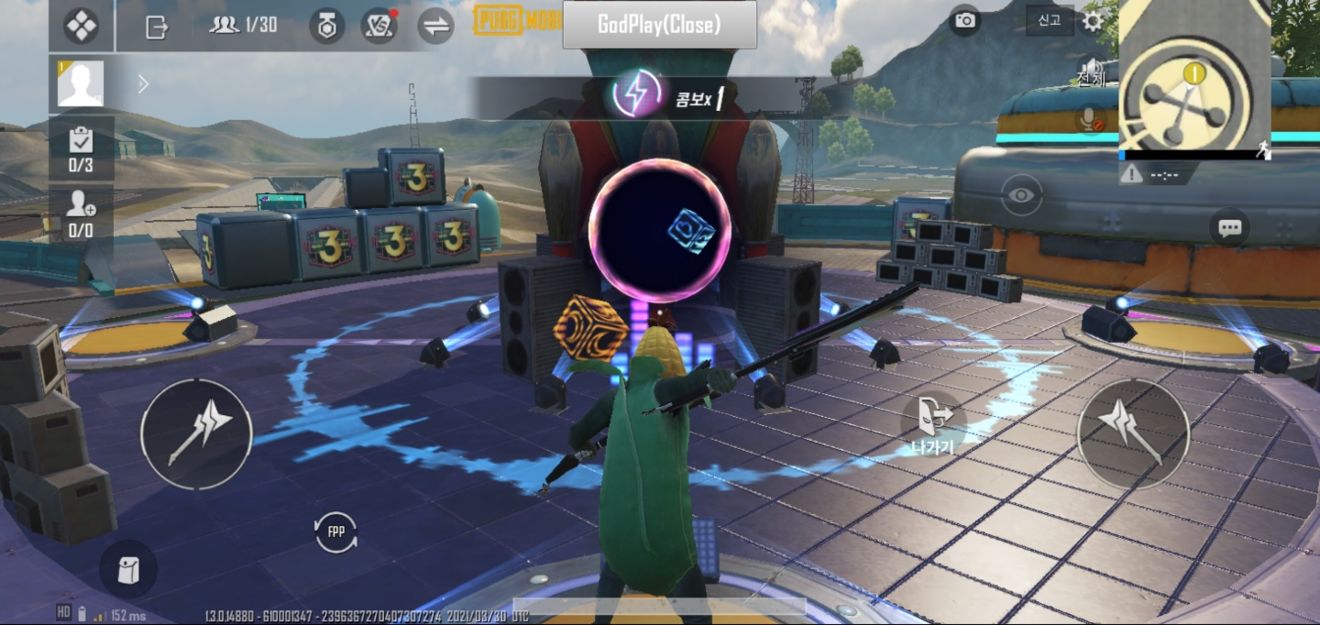 8. New competition:'AII Talent Championship' Open

1) Description
-The All-Talent-Championship consists of three stages, weekly, semi-final, and final, and weekly matches start in weeks 1-4,
semi-finals start in weeks 3 and 5, and the finals start in week 6.
-Weekly competitions can be participated immediately, semi-finals and finals can only be participated in the previous stage.
-Minimum tier conditions for weekly competition-Silver 5 / Minimum tier requirements for semi-finals-Gold 5 / Minimum tier
conditions for finals-Platinum
-Crew can earn points by participating in weekly competitions every week, and the sum of the 6 battle points with the best
performance each week will be the weekly points. Each week, the crew, ranked 50th in the Weekly Points ranking, advances to
the semifinals.
-The party advancing to the semi-finals is randomly divided into 5 groups, and each group is played three times in a row to
calculate the points and advance to the finals up to the second place in each group.
-The party that advances to the finals will play 4 consecutive matches, and will be ranked according to the total points of the 4
matches to obtain rewards.
2) Point rule
-When the point calculation crew as a unit, individual scores will not count
-One game scoring total points = Points + ranking points
-Elimination point calculation method: 1 point is earned for each kill of 1 player
-Ranking point calculation method: 1st place 15 points, 2nd place 12 points, 3rd place 10 points, 4th place 8 points. 5th place 6 points, 6th place 4 points, 7th place 2 points, 8thN12th place each 1 point
-Weekly matches can be participated in duplicate, but crews that have already entered the game cannot receive additional advance opportunities and advancement rewards. The number of advances will be replenished from among subsequent crews in the ranking.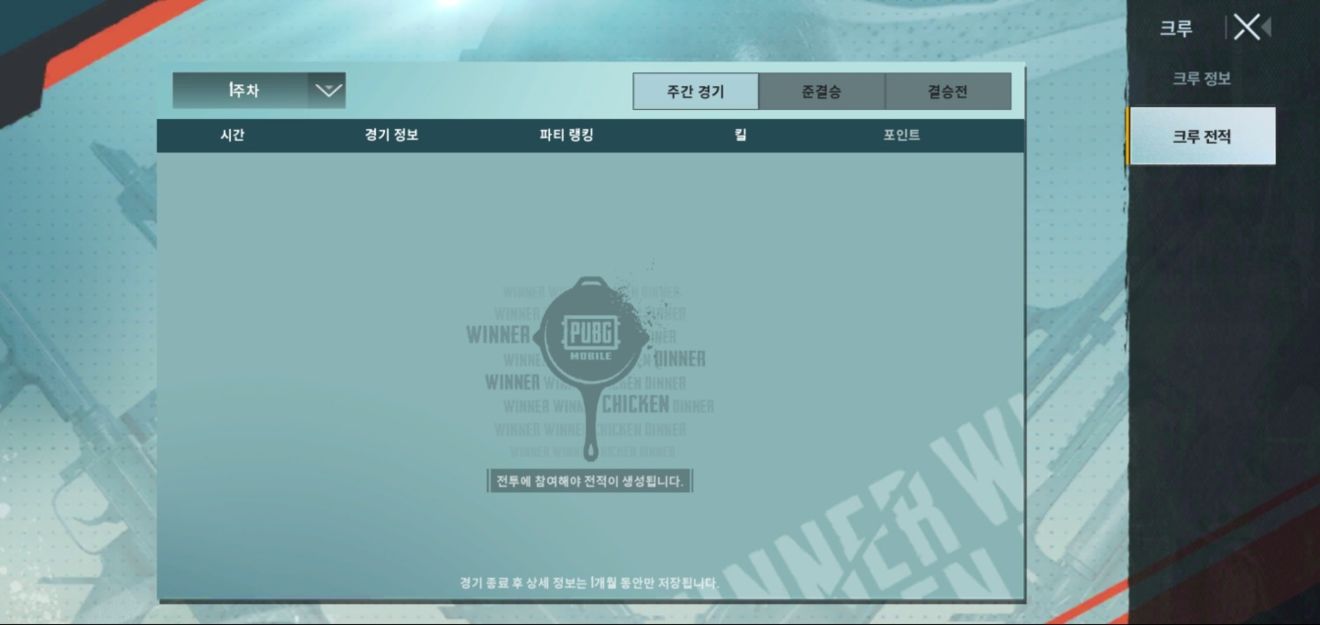 Other Additional Content

1) New achievements
-Added Rhythm Hero Achievement: Can be obtained by playing the 3rd Anniversary Music Theme in Erangel
-Red Master (Stage 6): Can be obtained by collecting 200 red quality skins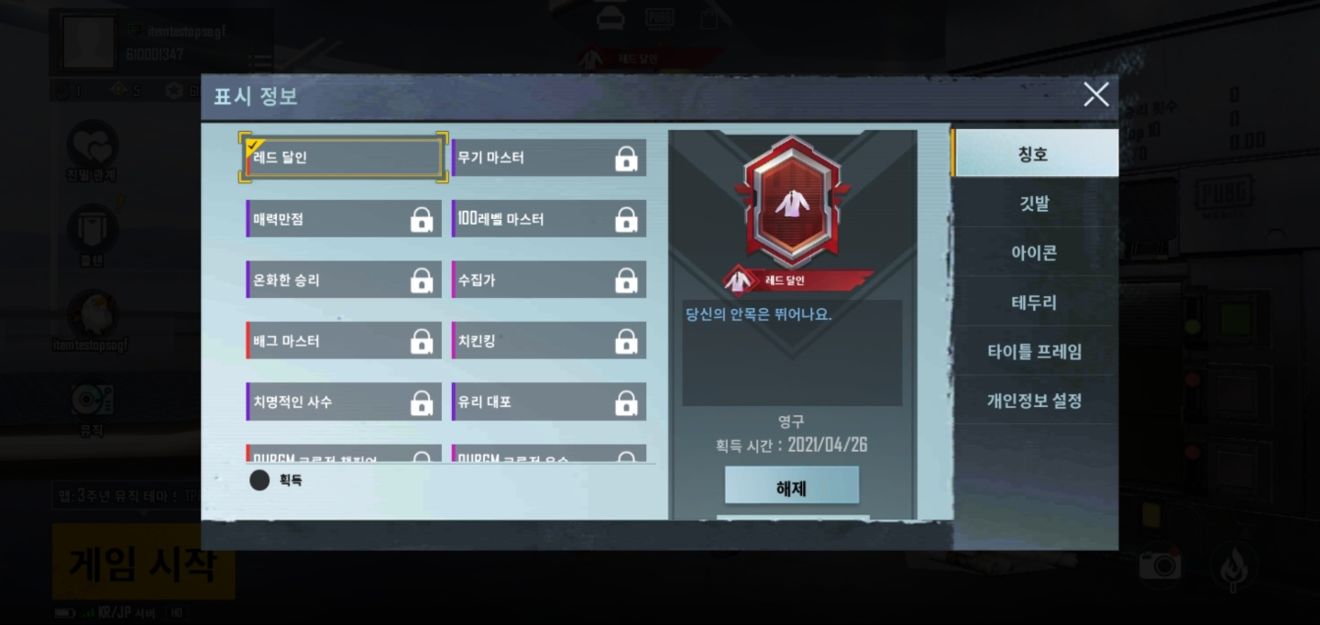 2) Message center function- Many system messages are all written in the message center, and intensive exposure, through the message center,
users can easily check new messages can quickly navigate to the appropriate screen
3)
PUBG MOBILE
MUSIC function
-Music playback and personal social space bgm support
-You can present a CD to a friend who satisfies the conditions, and if a friend has the CD, you cannot give a duplicate.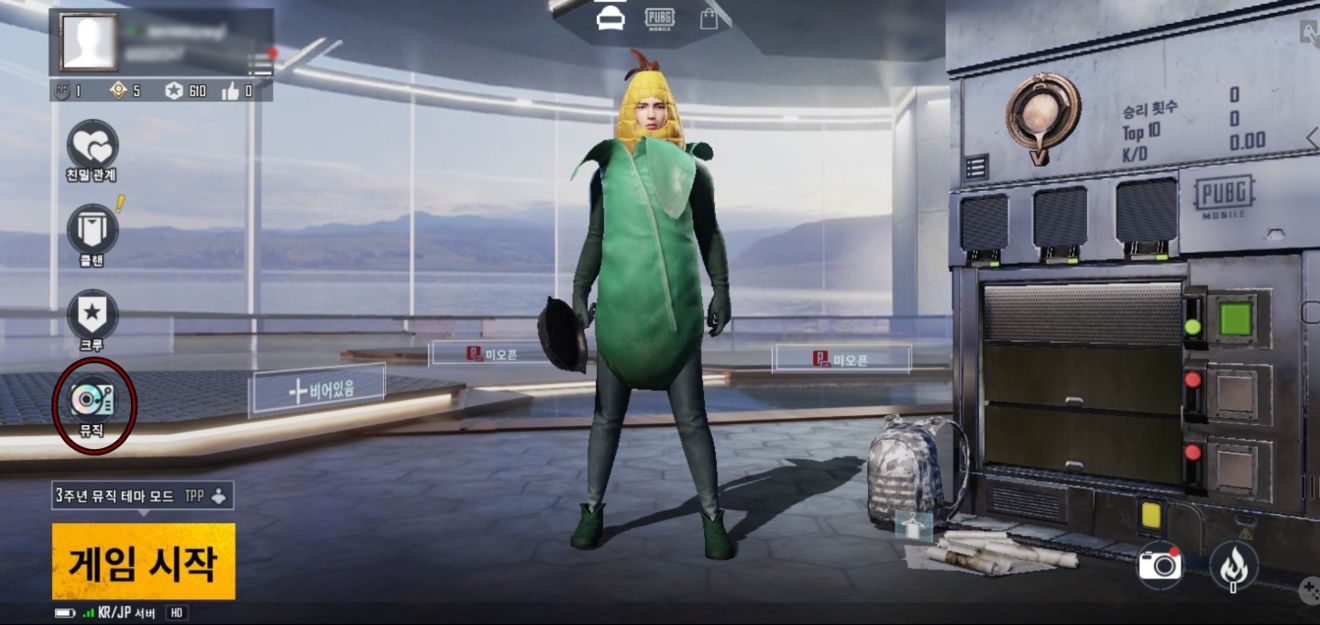 4) New Dynamic Spray
-New dynamic spray added, that type of spray can be regenerated, and bgm regenerated when you get closer
5) Space Gift Improvement
-Added restrictions on some communist gifts to prevent popularity abusing
6) Download Improvement
-Improved map deletion function and eliminated problems caused by lack of device capacity by allowing you to delete maps during download
7) Performance Improvement
-Reduction of low-end terminal rendering consumption by improving the terrain rendering logic of low-end terminals in battle
-Reduction of rendering consumption in the moving field of view by improving the method of selecting terrain obscuring
objects for low-end models in battle.
-Reduced Ul update time by significantly improving the overall Ul update logic in the battle
-Improved the lag triggered when falling with a parachute
-Improved game smoothness by improving rendering consumption of common resources such as sky/sea

PUBG MOBILE
Follow 1.4M
· Posts 1.5K
Successfully removed from sub-group
Failed to remove from sub-group
trans('interface.word.success')
Tips
Please log in before operation
Please enter the SMS verification code

SMS verification code has been sent to+86xxxxxxxxxxxx
Resend after 59 seconds

Resend
Please enter the verification code

Verification code has been sent to
Resend after 59 seconds

Resend
Download with TapTap app
If you already installed TapTap, please sign in to your account here to install this game on your device.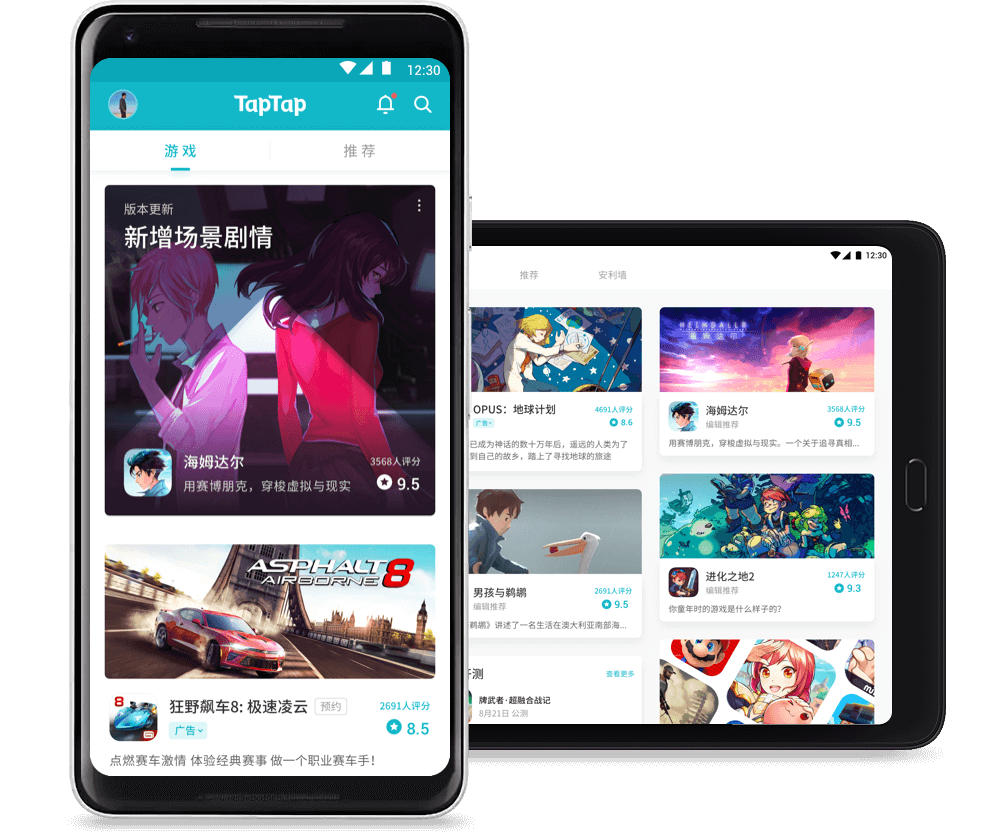 One-Click Installation & Update

Discover More Games

A Vibrant & Passionate Gaming Community

Quicker & Easier Way to Find the Game You Like
Import File
Select the file you want to import
The maximum file size is 20 MB. docx and md type supported
()
Uploading successful. Analyzing file…
Currently, only local images can be inserted into documents. Some text types, such as list and hyperlink are not supported. Please confirm your image and text content.