Your location:

WILD RIFT PATCH NOTES 2.2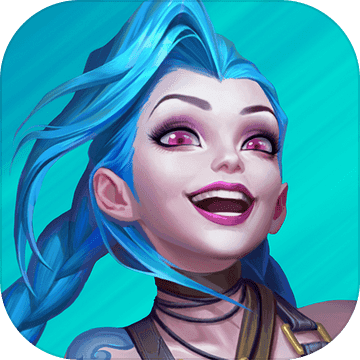 League of Legends: Wild Rift
GLOBAL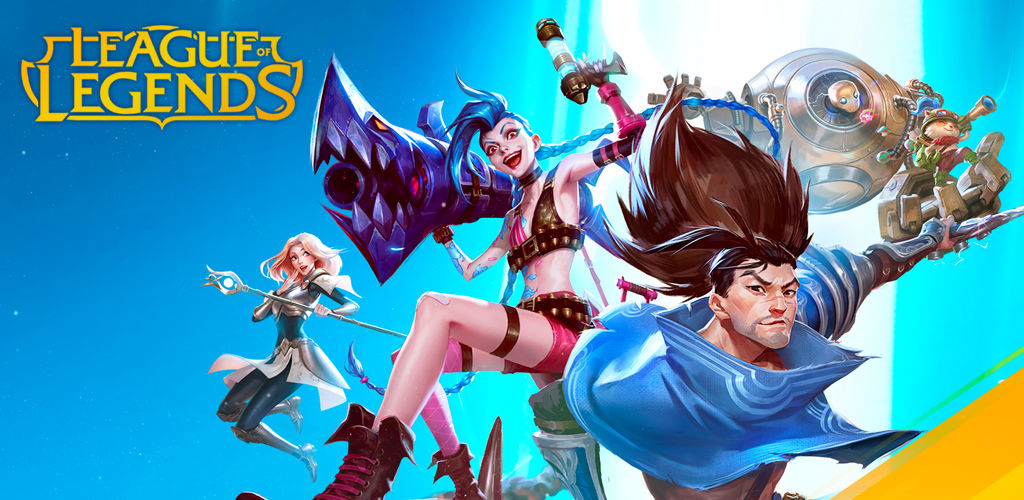 WILD RIFT PATCH NOTES 2.2
Source:
League of Legends: Wild Rift
Author: Ben Forbes, Alex Huang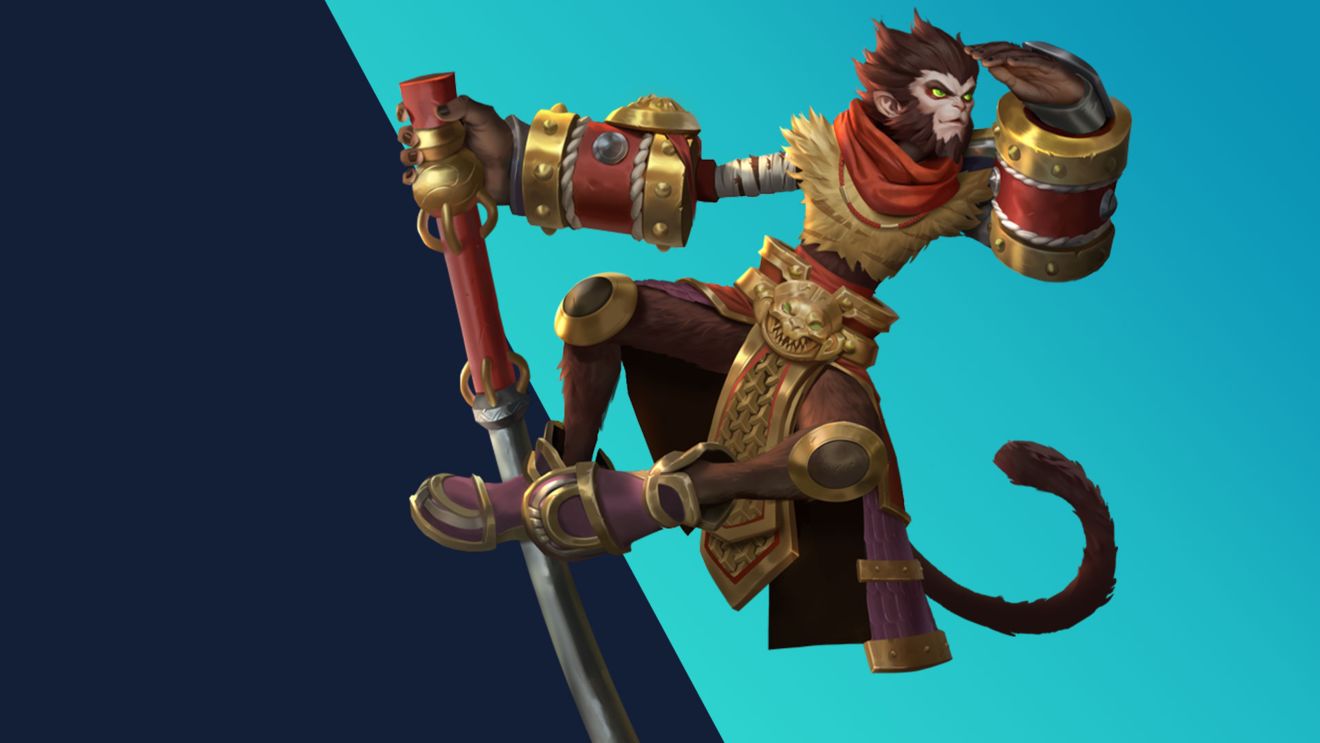 A monstrous patch is bringing a horde of champs, changes, and choices to Wild Rift! Wanna
gank
any lane? Galio's just a stone's throw away. Wanna
choose
your lane? Queue up with Position Preference. Want…
just
one lane
? All Random All Mid is in testing. Strap in, stay hydrated. Welcome to Patch 2.2!
Reminder: content will be released throughout the patch. In case you missed it,
here's a preview
of some of the new stuff coming to Wild Rift in the next couple of months!

-----
NEWNEW LOCATIONS

Welcome all players in the Americas to the Open Beta!
Also, welcome to players in Hong Kong and Macau!
NEW CHAMPIONS
GALIO, THE COLOSSUS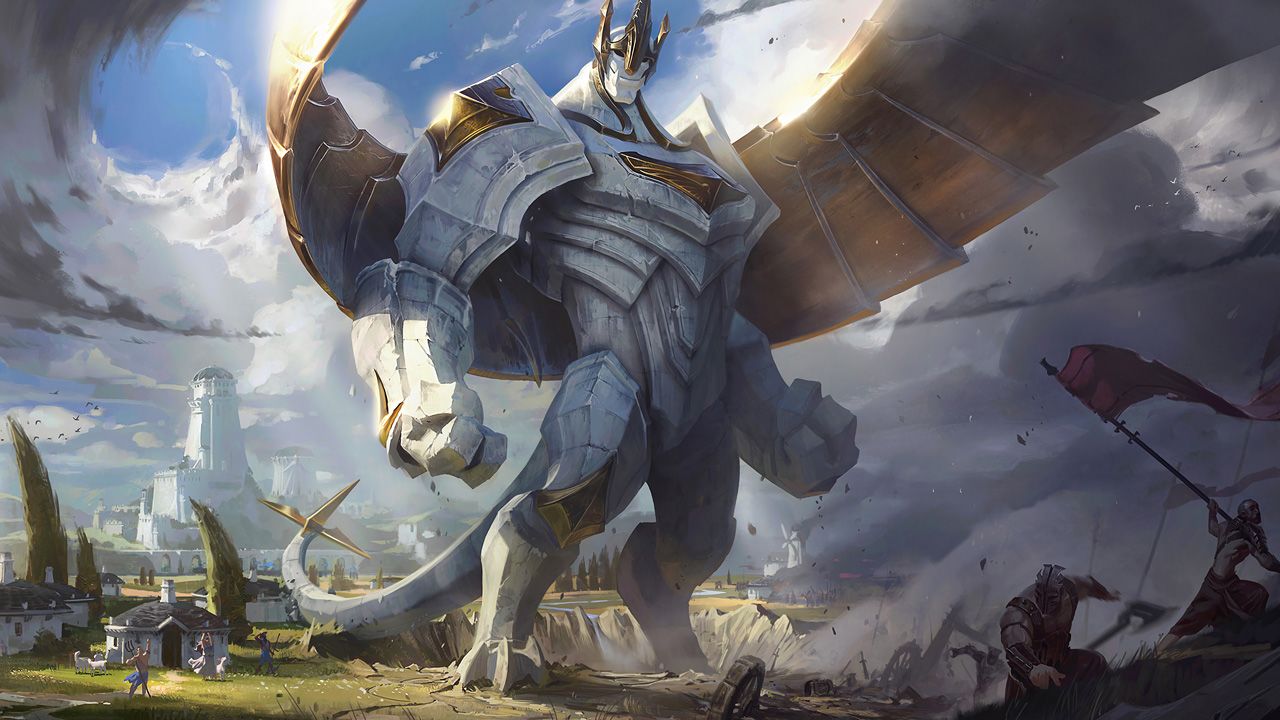 Outside the Great City of Demacia, the stone colossus Galio keeps vigilant watch. Built as a bulwark against enemy mages, he often stands motionless for decades until the presence of powerful magic stirs him to life. Once activated, Galio makes the most of his time, savoring the thrill of a fight and the rare honor of defending his countrymen. But his triumphs are always bittersweet, for the magic he destroys is also his source of reanimation, and each victory leaves him dormant once again.
Galio will be released on April 1 at 17:01 PST.
NEW FEATURES
[IN TESTING] POSITION PREFERENCE

Calling all daring duos, skillful solo laners, and mediocre mids!
Patch 2.2 begins our testing of a new feature we're calling Position Preference. Similar to League PC's position select, we've been working on a way for you to have more control over the position you play in game.
Note: This test will not be running in the Americas.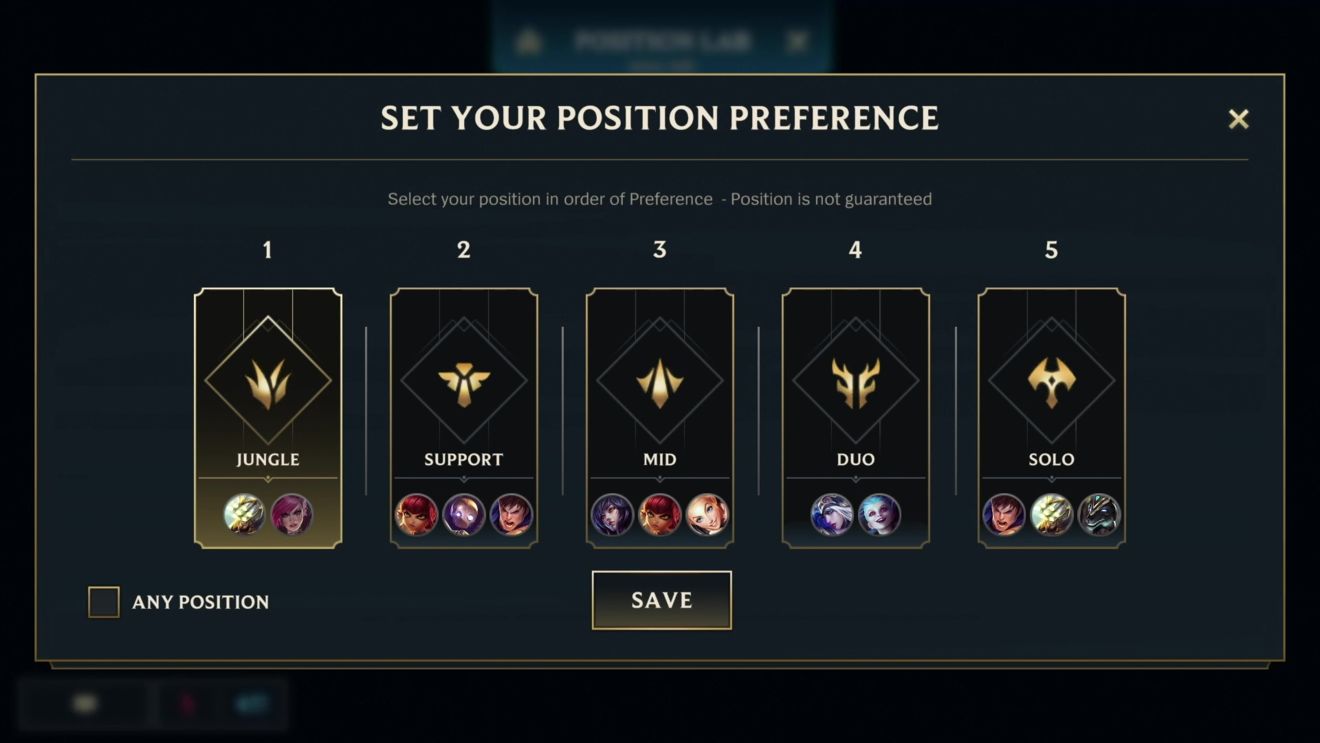 Before you get into a match, order your preferred positions (solo lane, jungle, mid lane, duo lane, support) from most to least preferred, and the matchmaking system will prioritize giving you one of your top positions a majority of the time. It's still possible to be given any position, but you should have a lot more control over how often you are assigned one you want to play. If you choose not to specify a position, no problem: we'll look back at your recent history and base it off that instead. Your choices will even be saved between sessions!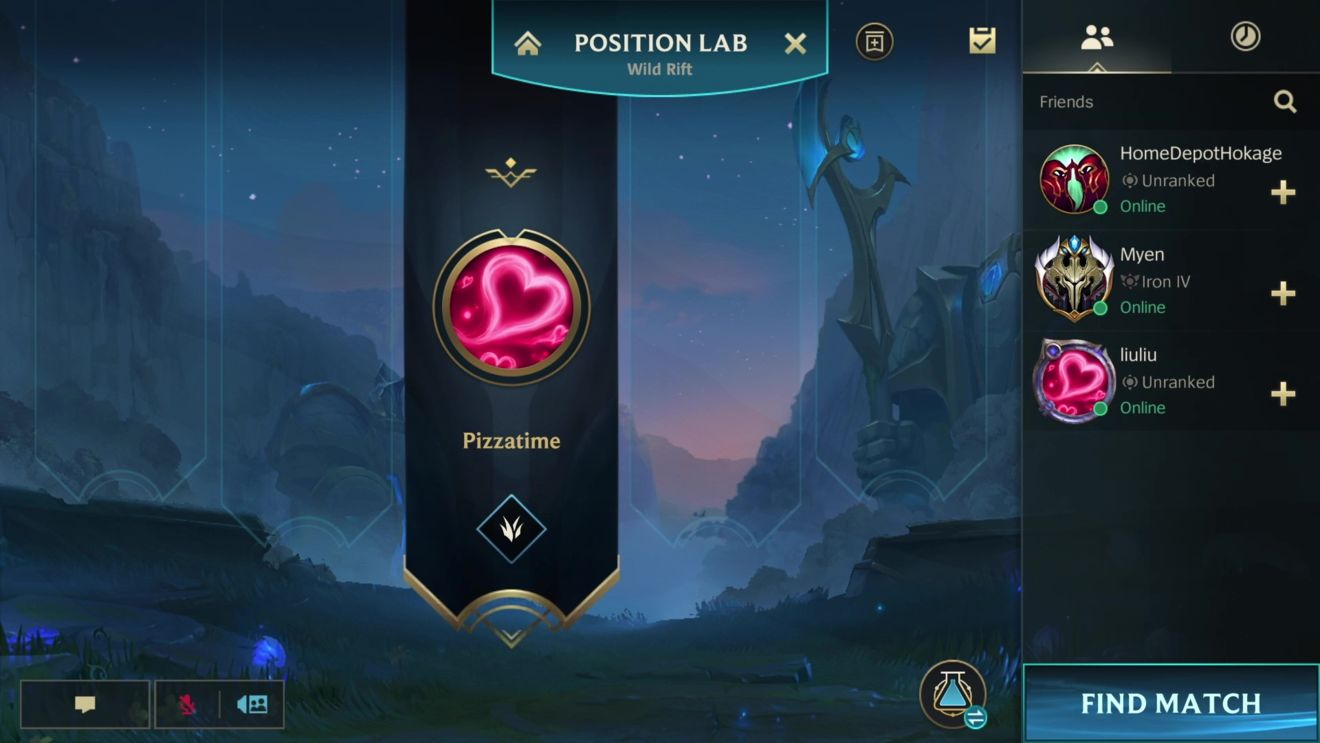 Once champ select begins, all players will be assigned a position—you'll see them in champ select—and champs which are regularly played in your assigned position will be highlighted. You can also now filter by position to find appropriate champs for where you're playing. Finally, when the game begins, you'll see new indicators to guide you to your chosen lane.
We'll begin with a temporary
Position Preference
queue, enabled for 2 weeks. You'll find it in the ranked tab, but there's a few things to note:
• The queue will not impact ranked progression or contribute to most event progress.
• We'll be running an ongoing event called Position Lab, which will give you some extra Blue Motes for each day you play and help us test!
• Pending the queue's performance and your feedback, we'll evaluate whether it's ready to roll out to the primary ranked queue at the end of the test. If not, we'll take it back into development for more tweaks.
[IN TESTING] ALL RANDOM ALL MID (ARAM)

A player-favorite mode from League PC hits its first round of testing in Wild Rift this patch: All Random All Mid is here! ARAM will be available to try out for a limited time. Queue up and immediately enter hectic teamfights with speedier leveling in 12-minute all-out brawls.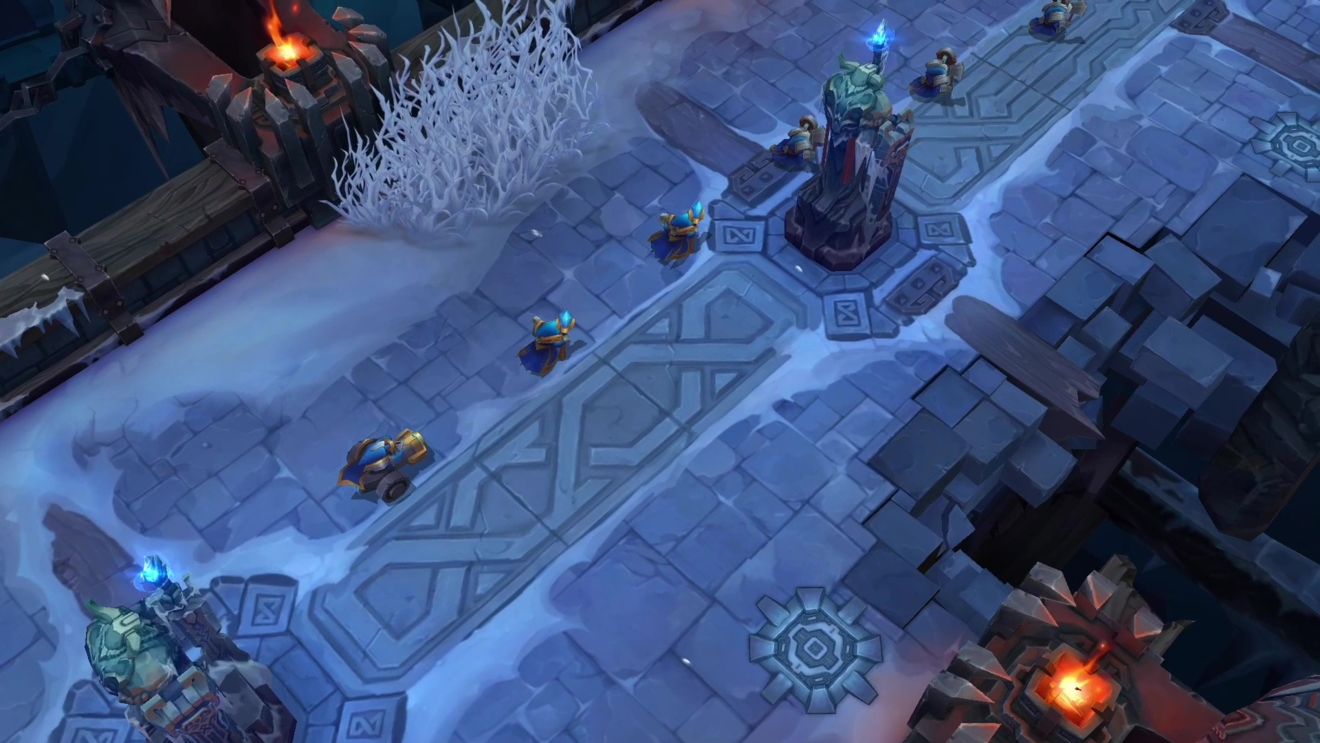 In ARAM, you'll play on the Howling Abyss, a bridge atop a bottomless crevasse where warriors once fought to defend the rest of the Freljord from an ancient enemy. In ARAM, there's one lane, and you're given a random champ from your pool. If you're not happy with the hand that Lady Luck has dealt, use a limited number of rerolls to try again. Rerolled champions go to the "bench" where your teammates can pick them up if they wish.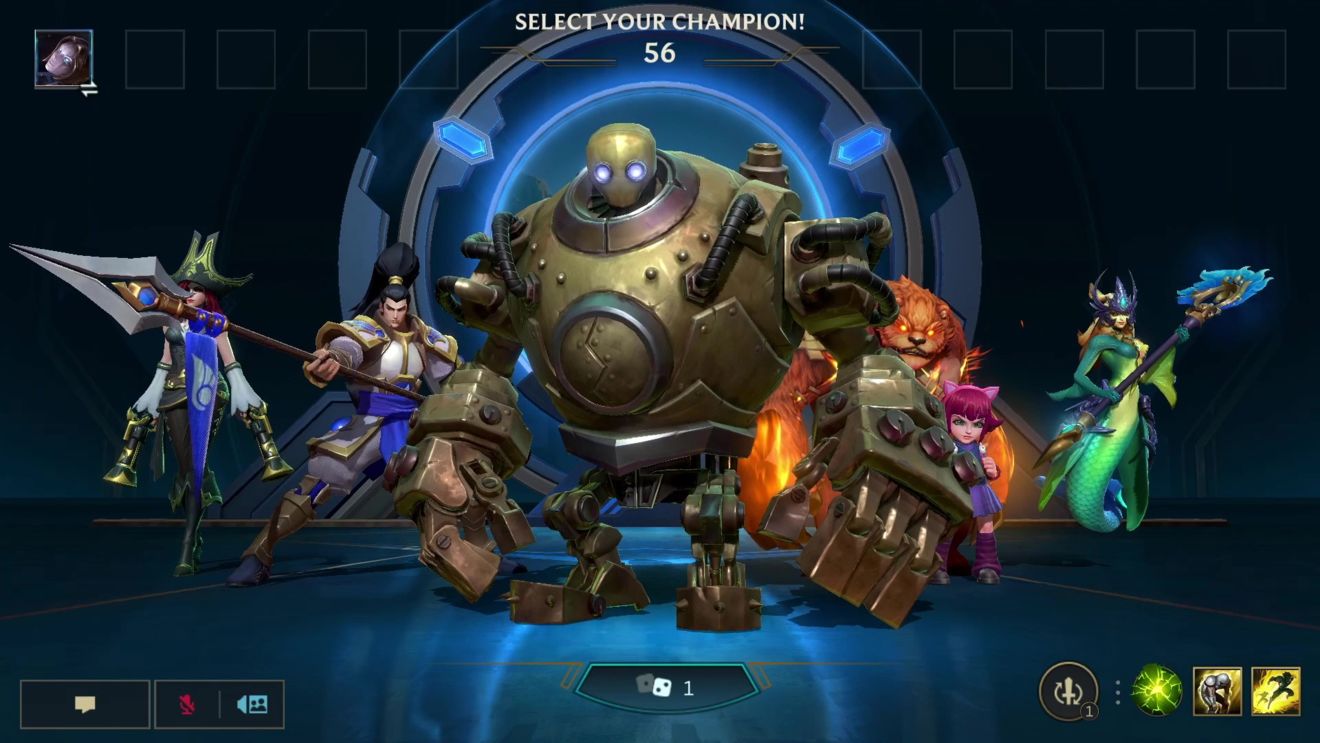 ARAM also features two new spells exclusive to the mode:
•
Mark/Dash
: A two-part spell.
Mark
throws a snowball in a line, dealing damage and marking the first enemy hit. Reactivate to
Dash
to the enemy to instantly get the party started. It's sort of like Lee Sin's (1), but with a frosty edge.
•
Clarity
: Clarity is joining from the League PC lineup. Using Clarity grants a burst of mana back to you and nearby allies.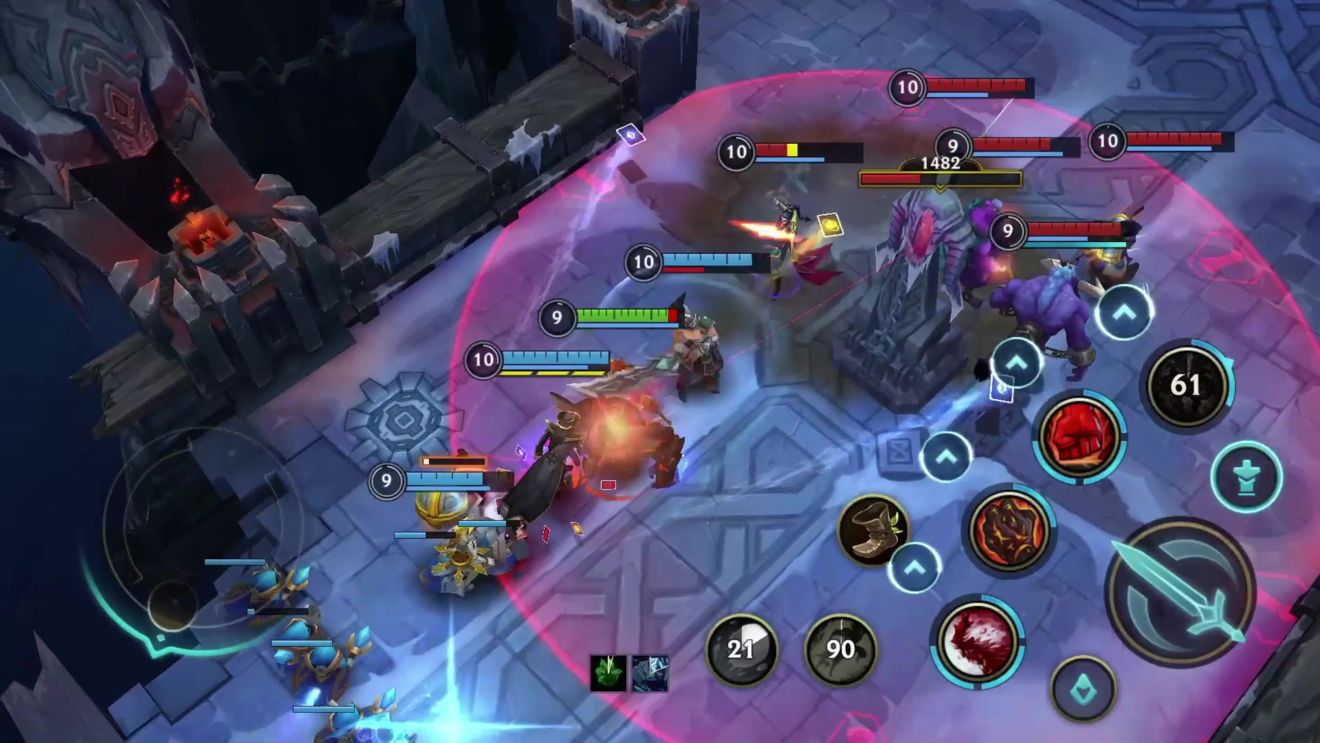 Starting April 5th, we'll be running a small three-day test of the game mode to make sure that everything works as intended. If things look good, ARAM will be available to play for over a month, running from April 15th to May 19th.
We're still early, so at this stage in development, some features are not fully supported. Runes, items, loadouts, and a few other areas have not been finalized yet for Wild Rift.
For more information on our approach to modes, and more on ARAM, check out our intro
here
.
RANKED SEASON 2

Start your ranked climb in the Americas as soon as Patch 2.2 begins on
March 29
!
Reaching Gold with 10 wins or more under your belt grants Glorious Jinx, plus Jinx if you don't own her already.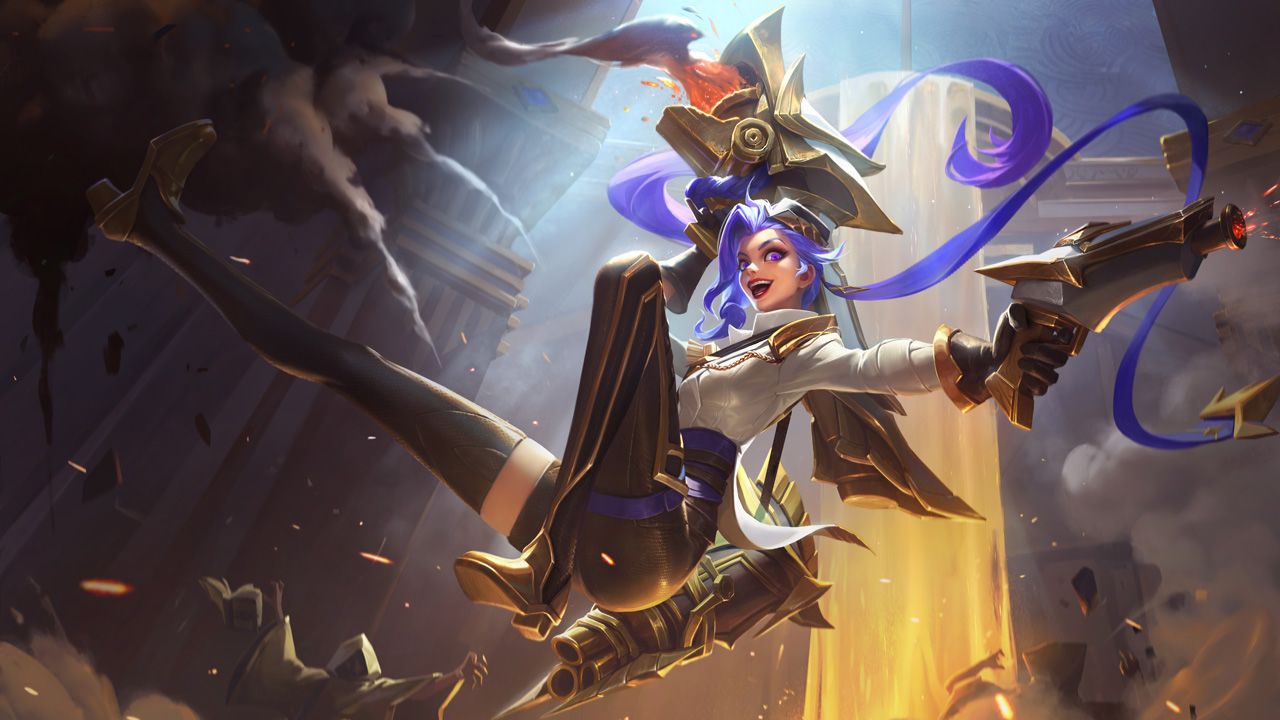 Glorious Jinx was awarded to players who reached Gold or higher in Season 2. Emerging unscathed from a thousand apocalyptic explosions, she's got her eyes on the big boom to end them all.
WILD PASS

Patch 2.2 introduces the Wild Pass, a way to earn more content just for playing. You can choose to upgrade your Wild Pass to obtain some new rewards, and reaching the end of the pass (Level 50) grants you an exclusive skin: Hexplorer Jax! Beyond Level 50, you can continue to earn bonus rewards as well.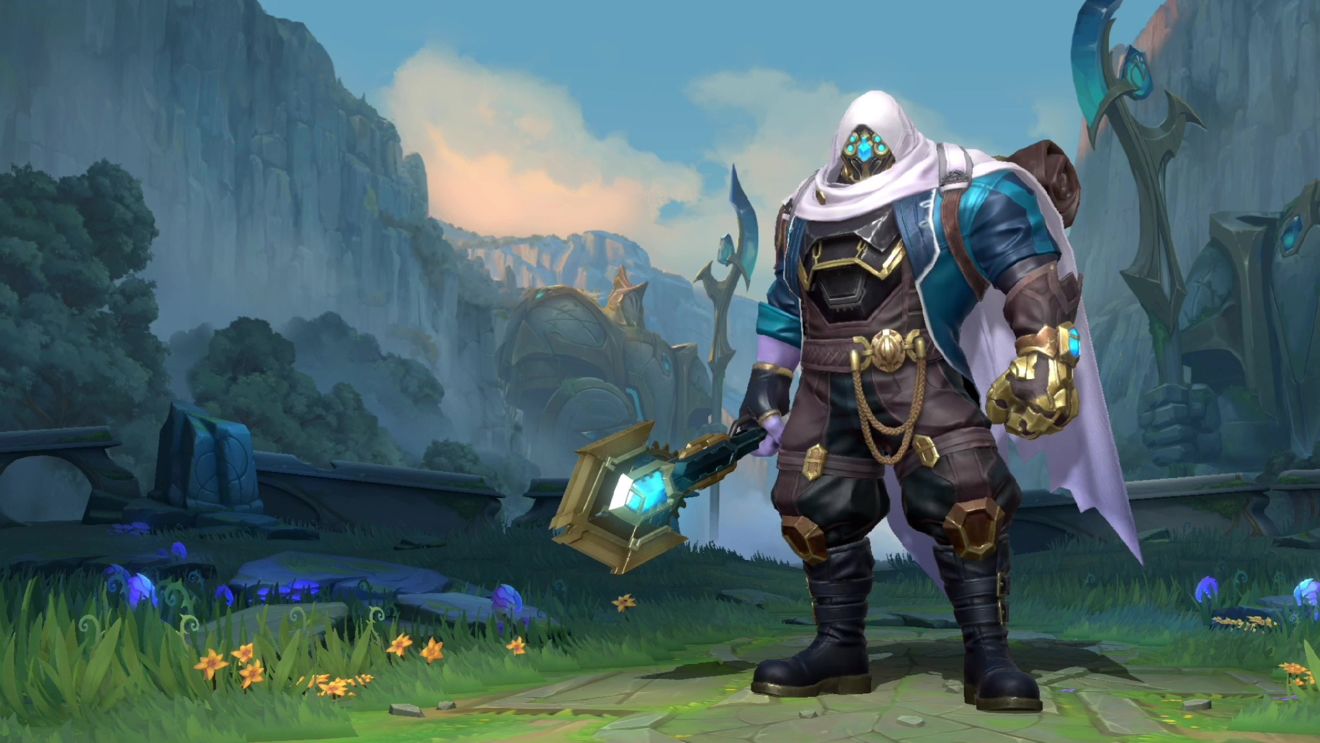 A master of Hexploration, Jax travels light so he can load up his pack with "artifacts" from "ancient cities." Yet, nobody has ever heard of these civilizations before, and some of the technology he brings back seems curiously advanced...
The Wild Pass will launch with the start of Season 2 of ranked and costs 590 Wild Cores. The Wild Pass Elite offers a bunch of progress and missions to turbocharge your progress, and costs an additional 400 Wild Cores. You can purchase levels for 150 Wild Cores each.
More info on the Wild Pass will be coming in the next few days.
[IN TESTING] 120HZ SUPPORT

We're testing 120Hz support for a select few high-end devices. Your device may experience overheating or performance issues, so use carefully!
More information in the Controls and Settings section below.
NEW LANGUAGES

Added official support for Brazilian Portuguese, Latin American Spanish, and Ar
abi
c.
There are known issues with some text displaying incorrectly in Arabic—we'll be fixing them in future patches.
ITEMS
Several new in-game items are on the way, including Winged Moonplate, Force of Nature, and Frozen Heart. Read more in the Items section below, and check out more details on the whys and hows in our
recent /dev update
.
SKINS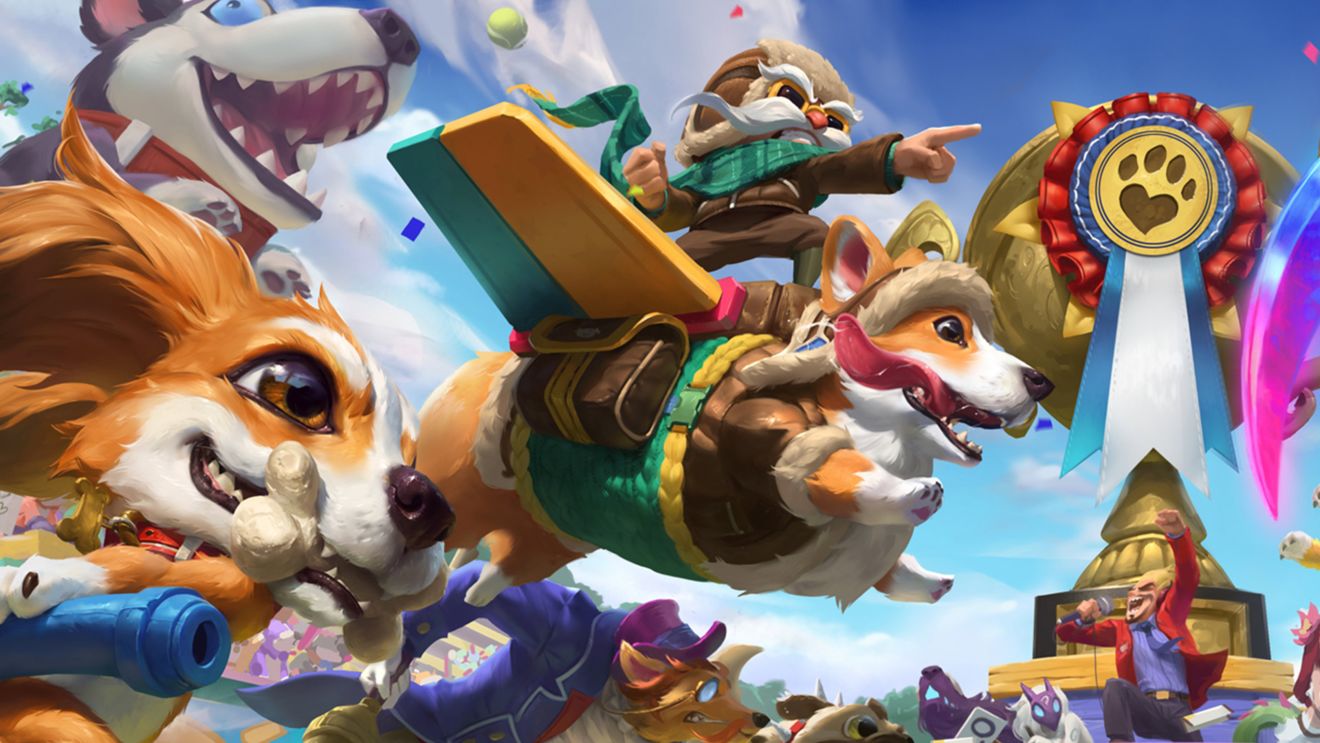 • Corgi Corki
• Debonair Galio
• Draven Draven
• Fuzz Fizz
• Infernal Galio
• Surprise Party Amumu
• Glorious Jinx
• Hexplorer Jax
• Academy Ahrii
• Blitzcrank
• Marauder Olaf
All skins will be released throughout the patch. Future 2.2 skins will be released in subsequent patches.
GOODIES

You can earn or purchase goodies from a bunch of different sources. Please check the page in game for more information on how to get 'em!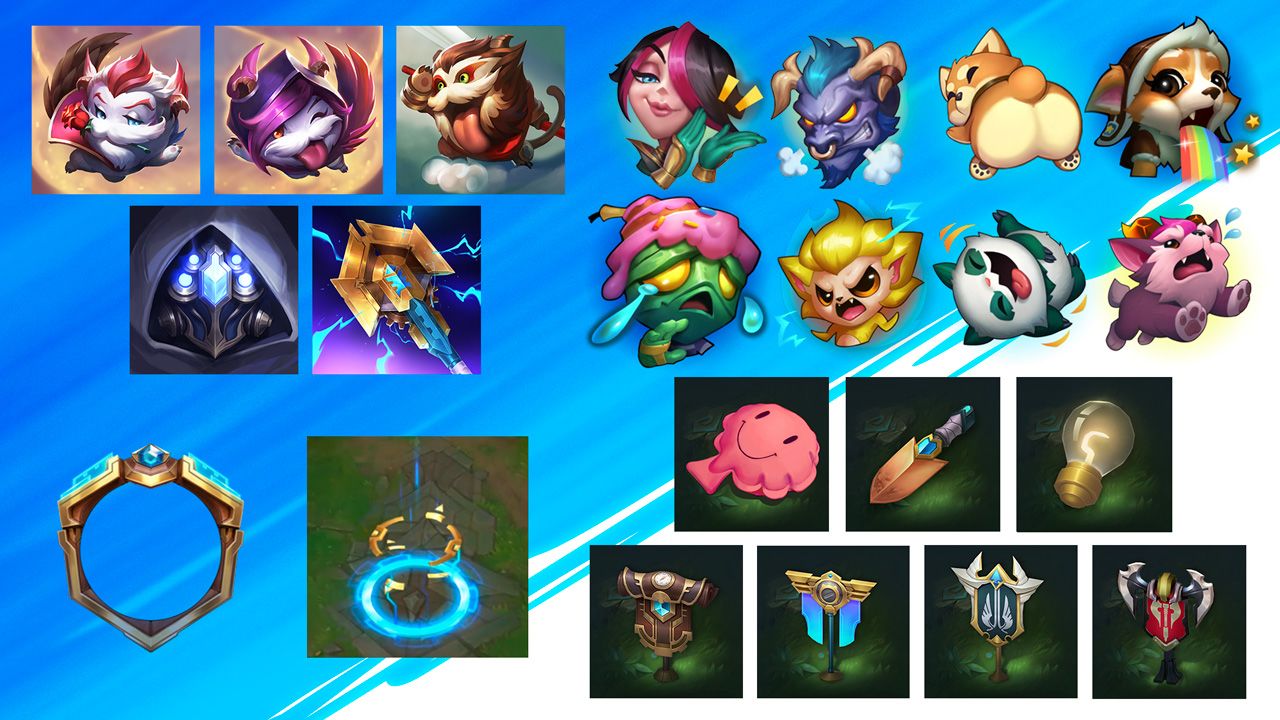 Icons: Charming Poro; Rebel Poro; Trickster Poro; Hextech Jaximus; Jax Unleashed
Emotes: The Slow Clap; Much Rage; Just Peachy; OHMAIGOSH; Forgotten Birthday; Super Shisa; Choncc Chortle; Retreat!
Icon Borders: Hexplorer Passage
Recalls: Recall Port
Baubles: Whoopsie; Trusty Shovel; Bright Idea
Rift Emblems: Hexplorer History; High Tech Hexplorer; The Great Demacia; Noxian Power
All goodies will be released throughout the patch.
EVENTS
WILD RIFT JOURNEY

Wild Rift Journey starts when you complete the event for new players, Wild Rift Academy. Complete the Journey to earn content that will prepare you for games ahead!

WILD WELCOME

We want to welcome all the players in the Americas officially into the Open Beta! We know you've been patiently waiting, and we're thrilled to finally launch Wild Rift in your region.
To get you up to speed, we're introducing a new event called Wild Welcome. During this time, you'll earn champions and other content faster to help get you started. Read more about Wild Welcome
here
.
FREE-TO-PLAY CHAMPION ROTATION

Apr 1 - Apr 7
: Diana, Ezreal, Gragas, Leona, Lulu, Miss Fortune, Olaf, Orianna, Pantheon, Tryndamere
Apr 8 - Apr 14
: Ahri, Amumu, Darius, Kennen, Lee Sin, Nami, Sona, Tristana, Vayne, Yasuo
For more champion changes, gameplay changes, and more, please visit
here
.

League of Legends: Wild Rift
Follow 1.7M
· Posts 1.2K
Successfully removed from sub-group
Failed to remove from sub-group
trans('interface.word.success')
Tips
Please log in before operation
Please enter the SMS verification code

SMS verification code has been sent to+86xxxxxxxxxxxx
Resend after 59 seconds

Resend
Please enter the verification code

Verification code has been sent to
Resend after 59 seconds

Resend
Download with TapTap app
If you already installed TapTap, please sign in to your account here to install this game on your device.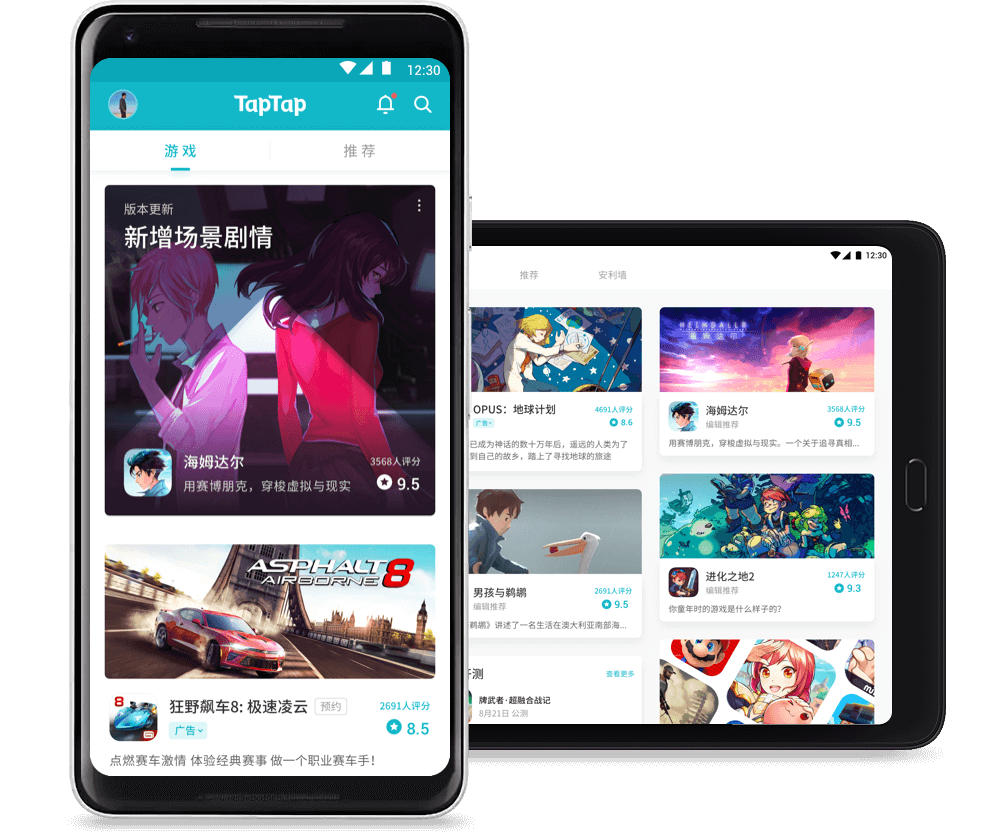 One-Click Installation & Update

Discover More Games

A Vibrant & Passionate Gaming Community

Quicker & Easier Way to Find the Game You Like
Import File
Select the file you want to import
The maximum file size is 20 MB. docx and md type supported
()
Uploading successful. Analyzing file…
Currently, only local images can be inserted into documents. Some text types, such as list and hyperlink are not supported. Please confirm your image and text content.